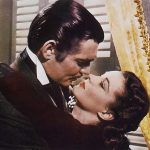 Today's guest post is by author Elaine Calloway.
Ah, the 1980s. That decade filled with leg warmers, big-hair rock bands, boom boxes (the iPod had not yet been invented), and fluorescent fashion with shoulder pads on every outfit. Fabio-looking airbrushed men were on romance novel covers, and most stories centered on the man-meets-woman-and-rescues-her theme.
But things began to change, and the romance industry was no exception.
In the years following the Equal Rights Amendment (ERA) being ratified by most states in the late '70s, entertainment mediums (including romance novels) went through a transitional period. Women no longer wanted to play the damsel in distress who waits for the magical hero to save the day. Romance novels, along with TV and film, recognized that female characters wanted to be more empowered.
These days, books feature active and independent heroines who work with the hero to solve conflicts. The woman is no longer the helpless victim but an active participant in her destiny.
The romance industry was smart to adapt this change in culture. According to BookStats in 2013, the estimated sales value of romance books equaled $1.08 billion. Nielsen BookScan and PubTrack Digital estimated in 2015 that the romance novel share of the USA fiction market is 34%.
Thirty-four percent. That's a huge share of the book market, and the genre is no longer limited to the man-meets-woman-to-rescue themes. Romance now embraces all types of stories (shapeshifters, historical, contemporary, paranormal, etc.), so writers have more freedom than ever before to write the book they want.
Let Me Confess Something
I'm one of those authors who grew up in the 1980s, the decade in which most romances I read turned me off because I wanted more to the story than just the relationship.
Even though I enjoy romance and have been happily married for over twenty years, I'm also an independent person. It's hard to wrap my head around a three-hundred-page book in which the only conflict is whether the hero will rescue the heroine and they'll live happily ever after.
I spent years trying to rid myself of this mind-set, and RWA (Romance Writers of America) helped that perception.
I discovered romance books could have crime, mystery, shapeshifters, cowboys, aliens—whatever the imagination could dream up. We don't have to fit romance into one neat little box.
Romance might have its genre rules to follow, but the 1980s are over. Admittedly, I miss the music but not the other quirks. Men even got frizzy-haired perms back then. What were people thinking?!
The great news is that writers have more flexibility now, particularly given the newfound rise of self-publishing. That's the beauty of today's romance genre: there's something for everyone.
Genre Examples:
Contemporary Romance: Focuses on the central relationship between the hero and heroine. This genre has been popular for decades and will likely continue that trend.
Paranormal Romance: Like shapeshifter wolves and dark creatures? The possibilities are endless.
Romantic Suspense: For those who enjoy some crime and mystery in their books.
Inspirational Romance: For those who don't want to include love scenes or have a more religious theme/background. Amish Romance is a popular subcategory of Inspirational.
Just take a peek at the wide variety of Romance genres listed on Amazon.com. You'll find in the side bar under romance subgenres such as "clean & wholesome," "Multiracial & Interracial," "Gothic," and "Sports."
While the romance storyline can be almost anything, all romance novels must have the following parts in order to satisfy readers:
A "Happily Ever After" Ending. This is the essential ingredient to a romance novel and is one key thing that separates romance from women's fiction. The hero and heroine must wind up together and happy. They don't have to marry, but they commit to the relationship by the end of the book. Don't kill the hero in a romance! Readers will never forgive you.
First Kiss. Whether you have the hero and heroine running a horse ranch in Utah or being active espionage agents in Europe, you need to include a first kiss in there somewhere. How much detail and emotion you put into this scene is up to you, but readers do expect a "first kiss" moment.
Love Scene. Unless you write Inspirational Romance, there needs to be a love scene. Usually this is at the halfway point of the book, but you can put it where it fits naturally. Again, how detailed you describe the love scene is up to you. Some writers are explicit; others use more emotion and keep a "behind closed doors" summary of the scene.
Tips on Using Keywords in Romance
Using targeted keywords is essential if you want readers to find your books. Vendors let you choose a specific number of keywords, along with a couple of genre choices when you upload your book online.
Remember that a keyword is not a single word but a phrase of words that readers are putting into the Search bar on Amazon. Think of a keyword as more of a key phrase, and you want to use as many keywords as you are allowed to increase your book's visibility.
Examples of keywords (each bullet item is 1 keyword):
Paranormal books set in New Orleans
Western Historical Romance ebooks
Wolf Shapeshifter Romance with an alpha hero
One way to find applicable keywords is to expand the genre tab in the Romance ebooks section of the ebook store. These subgenres can be used as keywords to help get your book categorized in the right area. For example, "Paranormal Werewolves & Shifters" could be used as one keyword if your book contains those elements.
Another way to find targeted keywords is to go to the Amazon Kindle store and start typing a brief description of your book in the Search field. Act as if you're searching for your book, and see what phrases auto-appear when you start typing. These are real examples that readers are using to find books. If any phrases match your book description, use them as your keywords.
For example, I typed "haunted" because that is a word that describes my first Southern Ghosts Series book. Based on the suggestions the Kindle store recommends, I can use "haunted houses and ghost novels" as one keyword. I could also use "haunted mansion" but will probably try to find a few alternate terms to give my keywords as high a chance as possible to let readers find my books.
Note: To get keywords by using this Search function, you must be in the KINDLE store, not the main Amazon store. Otherwise, you will see results that do not pertain to books.
Try this exercise by typing in phrases that would describe your book and see what search results appear. Keywords can change popularity over time, so keep an eye on whether you need some new keywords, should your sales drop off or hit a plateau.
In Romance, you have the option to blend genres and input keywords for more visibility. Romance readers are avid readers and they are loyal. This equates to gaining more fans, particularly if you write a series. With the increasing share of the book market, why not give the Romance genre a try?
After all, now is a great time to be a writer!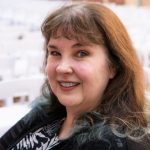 Elaine Calloway grew up in New Orleans with a love of all things paranormal. She is currently writing two series, The Elemental Clans (Urban Fantasy/Romance) and The Southern Ghosts (Romantic Suspense/Ghosts/Paranormal). Her free Marketing for Authors email course has helped numerous writers sell more books and grow their readership. Sign up for the free course here. To learn more about Elaine's book series, visit her author website here.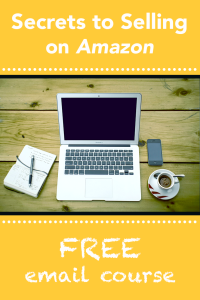 [Blogger's note: if you want further FREE instruction on how to get to the top of the search results on Amazon, you can also take my free email course on The Secrets to Selling BIG on Amazon. The link is just to your right, on the side bar. ~ C. S. Lakin]