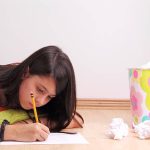 Today's guest post is by teen writer Enette Venter. 
If you are a teenager and you are writing, then chances are someone is going to tell you stop. Might be a parent who wants you to follow a better career plan or a friend who thinks you're just not cut out for it.
Everyone will try to have a say about you and your life the minute you decide to write a book.
"Writing doesn't really pay," they'll tell you.
"Perhaps writing can be your hobby when you're older."
"Just don't let your writing distract you from your schoolwork." Continue Reading…