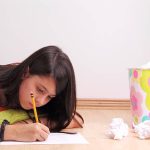 Today's guest post is by teen writer Enette Venter. 
If you are a teenager and you are writing, then chances are someone is going to tell you stop. Might be a parent who wants you to follow a better career plan or a friend who thinks you're just not cut out for it.
Everyone will try to have a say about you and your life the minute you decide to write a book.
"Writing doesn't really pay," they'll tell you.
"Perhaps writing can be your hobby when you're older."
"Just don't let your writing distract you from your schoolwork."
If anyone ever comes to you with one of these phrases, then feel free to make them a character in your book and off them (the character not the person)
Writing doesn't have an age limit. All you need to be "a writer" is the ability to write.
So your first mission as a teen writer who is being attacked by these or similar phrases is to get writing. As long as you're writing, your writing career is on the right track.
In the mean time, let me help you by sharing with you how to keep writing when people are sticking their noses in your business and keeping you from reaching your goals.
First of all . . .
Don't Write for Anyone Other Than Yourself
A mistake I see a lot of new writers, especially teen writers, make is to write something and then immediately show it to someone.
Normally I'm not against showing someone your writing, but the problem comes in when you start writing simply for the validation that you get from others.
When you write a novel, you're dedicating a massive part of your time to writing this story, and you're putting a lot of your emotional strength into it. You can't do that if your only motive is to get someone else to like the story. Your motive behind writing your book should be the fact that you are a storyteller and you love writing.
Not to mention, if you are writing to get validation, it might help you get through the first part or so, but what if that validation stops coming and the person you're showing it to doesn't like your story how you're writing it?
Then you will either have to change your original story, or you'll lose your reason for writing.
A writing career will not survive if you don't write for you.
Always Be Open to Learn
No one who just started writing is very good.
As a writer, you will have moments when someone points out to you that you can get better. Someone will tell you that your writing isn't awesome and your current story is no good.
I've seen grown writers throw a hissy fit at this sort of remark, and I've seen a teen writer completely quit because she stopped believing that she has what it takes.
Don't quit because you're not the best.
If we all just quit because we weren't the best writer to ever exist, then there would be only one writer on this earth. We can't do that to ourselves.
Instead, you can rise above the negative commentary and pursue learning more about writing. If you open yourself to opportunities to learn about writing, your writing will get better. There will still be hate comments (there always are), but your readers, who matter, will also get a better experience.
Go to creative writing classes, read posts like these, create a list of your favorite writing podcasts.
You're allowed to be bad so long as you are still learning.
Plus, if you are so busy learning about writing, then you'll be too busy to quit.
Make Writer Friends
Not only are writers the most supportive group of people you'll ever meet, they will also have a ton in common with you.
You dedicate half your time to writing? Guess what? So do they!
You dedicate the other half to reading? Guess what? So do they!
See tons in common.
Seriously though, when you talk to people about something you like, you will start liking it even more. It's hard to quit writing when it's the thing that ties you to a bunch of people.
No I'm not going back on my first point—you should write whether it makes you friends or not—but sometimes it can help to have friends who know what the term "plot points" means.
Writers will support you and give you great conversation. Seriously—go make some friends.
Let Your Success Speak for You
When people tell you not to be a writer, because of some stupid reason, then you might want to argue—because it feels like if you don't argue, you are letting them win.
Rest assured, you don't have to go arguing with everyone, because there is a better way to win the fight and that is to write.
If someone tells you that you can't be a writer, then take it as a challenge to go write.
It's so easy to let those words get to us. To be affected by what other people have to say, but their words are not the beginning and the ending of your life. You get to create a life you want. You are allowed to write even if it's not the smartest thing to do.
This is everything I can share with you to help you survive the label "teen writer," but I seriously hope some of it can help you.
Remember, you're young, but as long as you write, you're a writer.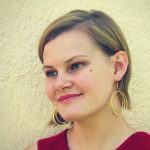 Enette Venter is a young writer living in South Africa who has written four novels; each one laced with meaning and adventure. Her blog shares behind the scenes for these stories. Currently Enette is busy editing her latest novel called Falling for Pink and preparing it to be sent out to agents. Connect with Enette on Twitter.