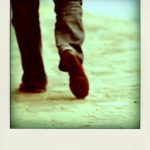 Today's guest post is from author Eve Pearce, giving us some helpful ideas on how to earn income as writers while waiting for those novels to sell!
For many fiction writers, it takes a long time (sometimes never) before enough income rolls in to be able to write full-time. Many writers dream of being able to quit the day job and make a more-than-decent living as a novelist. But what to do in the meantime?
You have another option besides sitting and waiting for your ship to come in. You could put your talent and creativity to good use by jumping into freelance writing. Whatever your preferred writing style, chances are that writing copy to order isn't exactly your dream job. Nevertheless, writing fiction or poetry alone rarely generates enough money to pay the bills—at least not immediately.
In the meantime, then, it's worth considering alternative ways to use your skills to supplement your income. Breaking into the world of copywriting can seem a huge and daunting endeavor, but it's not impossible and can be very rewarding. Continue Reading…