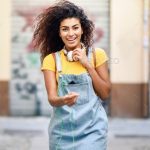 Today's guest post is by Rosie O'Neill.
Focus is the thing that makes a writing session fly by in a burst of creative energy, the words flowing and effortless as we get lost in our manuscripts. It's not something we can turn on and off like a tap, however, and it reacts to all sorts of different personal and environmental circumstances. We focus better, for example, if we're well rested and don't have anything pressing to do elsewhere.
Finding our focus ahead of a writing session can be a powerful tool to master as a writer. After all, we can't always wait for the muse to strike before we sit down to work—it's just too unpredictable to offer consistent progress. If the muse does exist, it has to find us already working— which means we need to take back control over our own focus.
This mind-set isn't an easy one to master. With so many things threatening to distract us from our writing, especially if we're unpublished or working a day job alongside, it can be genuinely hard to make this important creative work a real priority.
Here are some of my favorite tricks to boost your focus ahead of a writing session. Continue Reading…