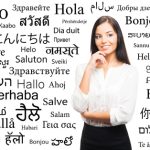 Today's guest post is by Laura Callisen:
If you have gone through the process of self-publishing a book, you probably have spent hours making decisions about e-publishing and print publishing, promoting your book, and then waiting for the sales to come in. You may have been working on expanding your market to help generate more sales.
Now that your book is published, you have a larger audience to tap into in other countries. And this now presents a whole new set of challenges.
How are you going to get your book translated and published in other countries? Here are six basic questions you might ask regarding translating books and foreign publishing and some expert answers to help you get started. Continue Reading…