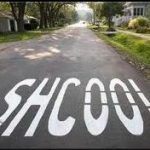 For this week's Throwback Thursday, we're looking at an excerpt from a previous post titled Do Writers Really Have to Learn All That (Yucky) Grammar?
Do writers really need to learn all that yucky grammar? In a word, yes. In two words: absolutely yes.
I hear groans. I hear protests. You hated English Comp in school? Old, crotchety Mrs. Snigglegrass made you dissect sentences and name the parts of speech? You got a what as your final grade?
I feel your pain. Who ever makes grammar fun and easy? Learning grammar, to some people, is as much fun as getting a tooth pulled. Or having to memorize the multiplication tables or the capitals of all the countries in the world (remember when they never changed?). Terms like dangling modifiers, predicates, participial phrases, and subjunctive mood give some people the chills.
Did you have to conjugate verbs back in junior high? Do you know the difference between the past progressive tense and the past perfect? No? Do you care?
More than likely, you don't. Continue Reading…