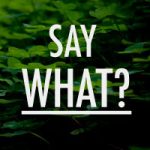 Dreading to deal with the ubiquitous "their," let's just get it over with. It's become so common for us to say things like "Do you know someone who lives alone and worries for their life?" or "Everyone in the audience blew their nose." How about "No one knew what their assignment was." And so on.
We have gotten into the habit of using "their" as a catch-all word in sentences that really call for a singular pronoun. And often, the best way around these glaring pitfalls is to rewrite.
It is clunky to always say "his" or "her": "Each person in the room scratched his or her head." But although it's easier to defer to "Each person scratched their head," why not rewrite into a stronger sentence? Or if it the information is not necessary, just take it out. Do you really need to tell the reader that everyone scratched their head? Just what are you trying to say?
If you are referring to a group of people or objects or animals, using "their" will depend on the emphasis you are aiming for. If you say "The audience is listening" (heard that slogan before?), the "audience" is being treated as a singular noun or entity. If you say "The couple are having marital problems," you are implying both in the relationship as individuals are having difficulty with their marriage. You can also say "The couple is having trouble" if you want to make them a singular entity, but the emphasis is slightly different.
Just know that some pronouns are only singular: each, either, everybody, everyone, everything, neither, nobody, nothing, somebody, someone, something. So that when you construct a sentence with these, the verb needs to be singular: "Each is responsible for his own book." Sorry, no "their" allowed. And so as not to confuse you further, I won't tell you about the pronouns that can be either singular or plural. I'll plague you with that next week.