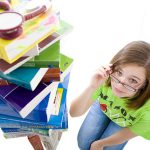 Today's guest post is by author and writing coach Jessica Bell:
One of the questions I am always asked by authors who wish to self-publish is, Who are the best companies to publish with? There are so many choices.
The answer is simple. But without a little bit of explanation, the names of all these companies and (what they can do for you) can be a little confusing. So I'm going to break down what I believe are your two best options if you want to self-publish your book.
Note: I have used every single distributor and retailer I recommend here, so I can tell you about these from firsthand experience.
One: The Free Option
So, you want to spend zero money and you're willing to put up with a little bit of uncomplicated but sometimes time-consuming hassle. You're not too fussed about your book only being available from the major retailers (Amazon, Barnes & Noble, Kobo, and iBooks). If this sounds like you, I advise you distribute with:
—CreateSpace for print
—Kindle Direct Publishing for Amazon Kindle
—Kobo for Kobo, and
—Draft2Digital for iBooks and Nook retailers.
Never heard of these publishing options before? Let me break them down for you. Continue Reading…