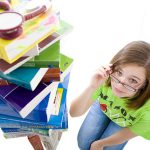 Today's guest post is by author and writing coach Jessica Bell:
One of the questions I am always asked by authors who wish to self-publish is, Who are the best companies to publish with? There are so many choices.
The answer is simple. But without a little bit of explanation, the names of all these companies and (what they can do for you) can be a little confusing. So I'm going to break down what I believe are your two best options if you want to self-publish your book.
Note: I have used every single distributor and retailer I recommend here, so I can tell you about these from firsthand experience.
One: The Free Option
So, you want to spend zero money and you're willing to put up with a little bit of uncomplicated but sometimes time-consuming hassle. You're not too fussed about your book only being available from the major retailers (Amazon, Barnes & Noble, Kobo, and iBooks). If this sounds like you, I advise you distribute with:
—CreateSpace for print
—Kindle Direct Publishing for Amazon Kindle
—Kobo for Kobo, and
—Draft2Digital for iBooks and Nook retailers.
Never heard of these publishing options before? Let me break them down for you.
CreateSpace is owned by Amazon. It enables you to self-publish in print for free from anywhere in the world. The clincher is that your print book will only be available for sale at Amazon. If you want CreateSpace to distribute to other retailers, such as Barnes & Noble and Chapters Indigo, you will have to pay a fee.
Kindle Direct Publishing (KDP) is also owned by Amazon. It enables you to publish your book electronically on Amazon for Kindle from anywhere in the world. (In case you don't know, Kindle is an e-reader that is exclusive to Amazon.)
Kobo is an ebook retailer. (It is also the name of their e-reading device.) They do not act as a distributor for your ebook. Uploading to Kobo means that your book will be available on Kobo only for readers to purchase from Kobo only. You can upload to Kobo from anywhere in the world without any problems.
Draft2Digital is a distributor that lists your ebook at multiple retailers. Most importantly iBooks (iTunes) and Nook (Barnes & Noble). They also distribute to Kobo and a couple of other less popular sites, but they do take a little cut from your royalties which is why I suggest uploading to Kobo separately.
The reason I'm recommending you use Draft2Digital for iBooks and Nook is these retailers do not allow you to upload your book from anywhere in the world. Well, they do . . . but you might not be able to get paid because they do not accept bank accounts from all countries. Being an expat myself, I am aware of these restrictions and think you should know. If you live in the US or UK, however, you will have no problem directly uploading your books to iBooks and Nook, just like I have suggested you do at Kobo.
To register for THE FREE OPTION, go to the following URLs and follow their registration guidelines:
Draft2Digital (for iBooks and Nook + others)
or
Two: The Cheap & Hassle-Free Option
As Amazon is a huge player in this industry, you will benefit from going through Kindle Direct Publishing regardless, as you will be able to retain a 70% royalty per sale from them. This is a no-brainer for me, and should be for you too.
If you're keen to spend a small set-up fee for minimal hassle in the long run, I advise you register with IngramSpark. IngramSpark doubles as a print and ePub distributor, which saves you an enormous hassle, as you can upload all your files in one place, and all your sales reports and royalties will come from the same place too. Also, the list of retailers they distribute to is phenomenal, and even though you are going to get the majority of sales via the four main players, the more places your book is available, the better for your visibility online.
To see IngramSpark's distribution partners, Ingram Spark.
To see the retailers to which IngramSpark distributes, Ingram Spark Retailers.
IngramSpark has been a lifesaver for me as I'm very busy and I prefer spending a little money for the luxury of saving some time. And it doesn't just save me uploading time. It means I don't have to compile sales reports from multiple places. Everything ends up in one place.
However, there is a bit of a downside. You have to provide your own ISBNs to distribute through IngramSpark, and they cost money in most countries. I know, I know, I'm sorry. But you want my opinion? If you intend to publish lots of books in the future, and would like to go the IngramSpark no-hassle route, I would buy a batch of 100 ISBNs and be done with having to worry about them for a very long time. The costs vary per country.
Note: If you choose to purchase ISBNs, you will need to assign one ISBN for the paperback and another ISBN for the ePub version. So you'll need two ISBNs per book if you go this route. You will not need an ISBN for your Kindle ebook because Amazon will assign it an ASIN, which is an exclusive Amazon Kindle cataloguing number.
Here's a list of where you can purchase ISBNs:
If you're not located in any of the above countries, you can obtain ISBNs from your respective national ISBN registration agency. A directory of ISBN agencies is available here.
To register for THE CHEAP & HASSLE-FREE OPTION, go to the following URLs and follow their registration guidelines:
If you'd like a comprehensive list of distributors, retailers, and assisted self-publishing services, as well as information about specific costs and royalty rates to compare, you might like to check out Choosing a Self-Publishing Service by Jim Giammatteo. But if you were looking for this, you probably wouldn't be reading this post!
Jessica Bell is Australian writing and publishing coach, novelist, poet, and singer/songwriter/guitarist who lives in Athens, Greece. Her newest book in her "Writing in a Nutshell" series is now out: Self-Publish Your Book: A Quick & Easy Step-by-Step Guide.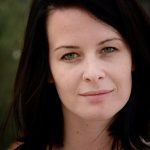 Sign up for Jessica's newsletter and receive Book #1 of the Writing in a Nutshell series, Show & Tell in a Nutshell, or Muted: A Short Story in Verse, for FREE. Connect with Jessica at her website here, and follow her on Twitter.