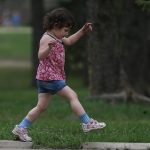 Today's guest post is by Kait Fowlie:
Personal brand-building activities usually take the backseat for writers who work full-time jobs or want to spend as much time as possible actually writing. Many of the writers I know "should" themselves into being active on social media, writing blog posts, and the like, and this makes the job an energy sucker.
One solution I've found helpful here is the micromovements strategy, a tiny-step by tiny-step approach that's helped me create momentum (and stave off overwhelm) in my own efforts, while also making sure I'm spending the majority of my time and focus on writing.
What Micromovements Are
The concept was introduced by SARK in her book Juicy Pens, Thirsty Paper: Gifting the World with Your Words and Stories, and Creating the Time and Energy to Actually Do It. According to the author, micromovements are small actions that take as little as five seconds or up to five minutes that accomplish part of a big project. Continue Reading…