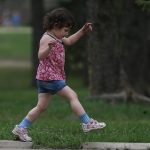 Today's guest post is by Kait Fowlie:
Personal brand-building activities usually take the backseat for writers who work full-time jobs or want to spend as much time as possible actually writing. Many of the writers I know "should" themselves into being active on social media, writing blog posts, and the like, and this makes the job an energy sucker.
One solution I've found helpful here is the micromovements strategy, a tiny-step by tiny-step approach that's helped me create momentum (and stave off overwhelm) in my own efforts, while also making sure I'm spending the majority of my time and focus on writing.
What Micromovements Are
The concept was introduced by SARK in her book Juicy Pens, Thirsty Paper: Gifting the World with Your Words and Stories, and Creating the Time and Energy to Actually Do It. According to the author, micromovements are small actions that take as little as five seconds or up to five minutes that accomplish part of a big project.
For tracking movements, the author recommends creating a "micromovements wheel" that shows the ultimate goal in the middle, and surrounding it, the small, simple micromovements that (ideally) require daily action over time to "amount to" the goal.
Doing and tracking daily micromovements can help to gradually complete any creative project, but I've found this strategy especially ideal for the goal of growing an online presence, which requires a lot of time to be spent on social media and other writers' blogs, and can be a slippery slope where productivity quickly becomes pure distraction and self-comparison.
How Micromovements Can Help Writers
The way I see it, adopting this strategy eliminates the need to set a big chunk of time aside to create a blog strategy or social media strategy proper before you get started.
For writers who have been honing their craft a while, much of the work of creating the vision for a personal brand (read: coming up with a clear understanding of what you're offering, what you're good at, topics you're interested in, where you'd like to see your work published), has already been done.
Michael Hyatt said, "If you have a clear vision, you will eventually attract the right strategy." As a writer with a clear sense of my intention with my work, I've trusted my intentions as I've paved the road with daily tactics I see fit. Tracking them in my "micromovement wheel" for accountability allows me to create a plan as I go, and helps me see my progress.
What My Practice Looks Like
For the past month, I've committed to doing at least two micromovements per day. Rather than just doing them here and there whenever I can, I've made it a mornin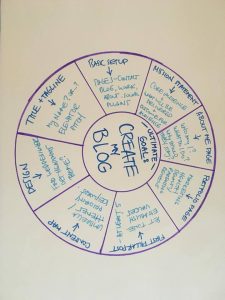 g and evening practice. Following making, or checking, my to-do list before work gets started for the day, I do a micromovement and mark it on my wheel. In the evening, at any point I return to my to-do list, I do another and note it.
My micromovement wheel hangs next to my wall calendar. I started it with just my ultimate goal in the middle (create my blog) and three movements I knew I needed to focus on over time. I knew I needed to set up a few basic pages (Contact, Blog, About, Work), I knew I needed to write a decent About Me page, and I knew I needed to round up my portfolio. The other surrounding necessary components I decided on and added over time as I went.
When I feel "done," my micromovements wheel will be my own personal blog strategy that I've executed, learned from, and can share with other writers. I like that it looks slightly like a mandala, which helps me to see my personal branding efforts in a way that feels more art, less marketing, to me, which resonates with me and helps keeps me motivated since I know that I'm doing it my way.
4 Specific Benefits of This Approach
There's little room for excuses. Committing to one or two five-minute micro-movements per day is doable even on days I'm working two different jobs.
Momentum happens. Once I complete one movement, I typically feel motivated to do another. Micromovements are addictive.
My perspective stays fresh. Rather than slogging away at one task (say, writing my About Me page), micromovements here and there help keep my perspective fresh when it comes to blog content, a lot of which should ideally be short and punchy.
My undivided attention goes to one small task at a time. Building a solid foundation for a blog presence takes time, and it should take time. Giving each part my due attention will set me up for confident forward motion.
Whether you've got a long list of personal branding goals you'd like to accomplish, or have no idea where to start, I'd recommend the micromovements approach for staying focused and saving time for the work you really want to be doing.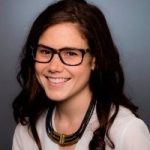 Kait Fowlie is a Toronto-based writer, editor, and digital marketer who specializes in blog and social media management for small businesses. Connect with Kait at her blog and on Twitter.
Feature Photo Credit: Sangudo via Compfight cc