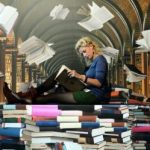 Here are some more excerpts from my new book, The Memoir Workbook. If you've thought about writing a memoir, you need to think about how you will protect yourself and others from emotional or legal harm .
You may not have considered that writing about your life could be a dangerous endeavor. The degree of danger could vary from emotional distress to legal action to threats on your life. Hopefully, your story won't put you in anyone's crosshairs, but for some baring the truth, it has done just that.
But for most people beginning the journey of writing memoir, the greatest threat is to their own heart. And from their own heart.
As noted in the Introduction, a journey into the heart can open the door to pain, anger, hurt, and other emotions. While it may be natural to shy away from reliving painful experiences, if you want readers to feel any intense emotions you felt as you went through those moments, you will have to dredge them up yourself and articulate them to faithfully convey them and help readers empathize with your experiences. Continue Reading…