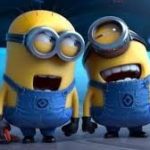 I love talking about voice in fiction. I veer off from other "experts" in definition about voice. I believe that some people are referring to the writer's style when they talk about voice.
Take a listen to what literary Donald Maass says about voice in Writing the Breakout Novel:
"I am looking for authors with a distinctive voice." I hear that from editors over lunch almost as often as I hear, "I am looking for big, well-written thrillers."
What the heck is "voice"? By this, do editors mean "style"? I do not think so. By voice, I think they mean not only a unique way of putting words together, but a unique sensibility, a distinctive way of looking at the world, an outlook that enriches an author's oeuvre. They want to read an author who is like no other. An original. A standout. A voice.
How can you develop your voice? To some extent it happens all by itself. Stories come from the subconscious. What drives you to write, to some extent, are your own unresolved inner conflicts. Have you noticed your favorite authors have character types that recur? Plot turns that feel familiar? Descriptive details that you would swear you have read before (a yellow bowl, a slant of light, an inch of cigarette ash)? That is the subconscious at work.
You can facilitate voice by giving yourself the freedom to say things in your own unique way. You do not talk exactly like anyone else, right? Why should you write like everyone else?
I've written about this on numerous occasions, and I go deep into voice in The 12 Key Pillars of Novel Construction and 5 Editors Tackle the 12 Fatal Flaws of Fiction Writing. Continue Reading…