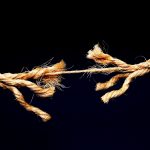 In this exploration on masterful voice, we've been looking at the role microtension plays. Microtension is all about adding tension at the micro level: the level of phrasing and word choice and sentences. It is all about creating tension in your reader by continually surprising him on a subtle level.
Compare this to the macro level of tension created by plot developments and twists, those "big picture" items in your novel.
Yes, you do need a great plot and wonderful characters. But if you leave out the microtension, you risk deflating your terrific story. Kind of like a tiny leak in a hot air balloon. Eventually all that air seeping out will cause the balloon to crash to earth. Microtension keeps every scene afloat.
These last couple of weeks we've been looking at passages from Colum McCann's award-winning novel Let the Great World Spin, a favorite book of mine, mostly because of the masterful voice of all his many, diverse characters.
I notice in a lot of novels I critique and edit a lack of masterful voice. Every character sounds the same. Meaning, they all sound like the author's writing style, which is often boring. I get that beginning fiction writers are often just trying to nail the basics of crafting a scene and balancing narrative, action, and dialogue.
But I also see this a lot with multipublished authors. While a strong "character voice" isn't always evident in many best sellers across many genres, without that strong "voice," it is harder to find success and devoted readers. A writer has to work extra hard, lacking great characters with unique and interesting voices, to pull off a great novel.
And let's face it, boring is boring. Do you ever get the feeling, when reading book #7 from best-selling "Author X" that the author is rushing, perhaps bored herself with her story, and isn't taking the time to write masterfully? That feeling, that the author doesn't care enough to write the very best book possible, makes me feel cheated. Not that I paid a million dollars for her book. But I am expected to spend maybe ten of my very precious hours reading said book. What's that worth? As the American Express commercial says: "Priceless."
We shouldn't gyp our readers by writing boring scenes.
Let's take a look at a brief passage from Let the Great World Spin. Continue Reading…