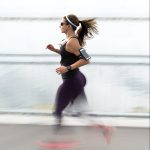 Today's guest post is by Tiffany Yates Martin.
Imagine you're trying to get to LA on a cross-country road trip and the driver keeps doubling back, or going on winding detours, or stopping on the side of the road to just hang out. And when you finally do get moving toward your destination, he does ninety miles an hour on the entire journey and never lets up—or crawls along at twenty mph the whole … way … there.
That's momentum and pace, and when either element isn't working well, readers are in for a frustrating journey. Momentum, as the engine of story, should be constant—the vehicle should always be heading toward the final destination.
But pace—how fast it gets there—can and usually should vary throughout.
Though often these terms are used interchangeably, momentum and pace aren't quite the same thing. You can think of momentum is a function of story and pace as a function of scene.
Momentum is the story's steady push toward its destination, the answer to the central story question that the reader is invested in finding out: Will Harry Potter defeat Voldemort; can Sherlock solve the crime; how does Stella get her groove back? Continue Reading…