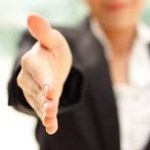 For this week's Throwback Thursday, we're looking at excerpts from popular past posts on Live Write Thrive.
From 3 Great Tips for Authors on Networking by Nick Thacker:
When I ran a business during college and the first few years after, I spent a lot of time networking. Not only did I try networking through the business organizations on campus, I also attended quite a few networking events in and around my community. I've been to large-scale events that hold 400+ booths, but also local Chamber of Commerce meeting luncheons.
All of the events were fun—I learned a lot, engaged and interacted with other business owners, and I got to experience firsthand what I'd been taught in the handful of business courses I'd taken: Generally, people are bad at networking. Continue Reading…