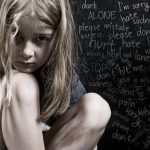 Today's guest post is by Nina Schuyler. It continues our look at masterful writing, introducing the element of emotional content in our novels. The craft of not only expressing emotion  in our characters but also evoking emotion in our readers is one of the most important things to master in fiction writing. In this post, Nina Schuyler shows us that telling about emotions can be just as powerful as showing those emotions in your characters.
Early on, when I was young and innocent and studying writing, it was vigorously pounded in my head that I must never ever tell a character's emotion. T. S. Eliot's "objective correlative" entered the conversation (events, objects, and actions must stand for or correlate to the desired emotion), along with fiction's allure, which is to give readers an embodied experience—or as George Saunders tells storytellers, "Go forth and delight!"
But now, having read more, studied more, gotten older, I've encountered plenty of published works that tell the emotion. It's right there, in big letters, winking at me—HE FELT. SHE FEELS—sad, happy, joyful, angry, embarrassed. And I do experience the told emotion. How is this possible? What's going on?
The magic is in the way the telling is done. Continue Reading…