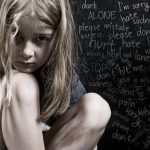 Today's guest post is by Nina Schuyler. It continues our look at masterful writing, introducing the element of emotional content in our novels. The craft of not only expressing emotion  in our characters but also evoking emotion in our readers is one of the most important things to master in fiction writing. In this post, Nina Schuyler shows us that telling about emotions can be just as powerful as showing those emotions in your characters.
Early on, when I was young and innocent and studying writing, it was vigorously pounded in my head that I must never ever tell a character's emotion. T. S. Eliot's "objective correlative" entered the conversation (events, objects, and actions must stand for or correlate to the desired emotion), along with fiction's allure, which is to give readers an embodied experience—or as George Saunders tells storytellers, "Go forth and delight!"
But now, having read more, studied more, gotten older, I've encountered plenty of published works that tell the emotion. It's right there, in big letters, winking at me—HE FELT. SHE FEELS—sad, happy, joyful, angry, embarrassed. And I do experience the told emotion. How is this possible? What's going on?
The magic is in the way the telling is done.
Use language that suggests one emotion, but ends up another emotion. In this passage from Fates and Furies by Lauren Groff, Lancelot, who is a playwright, is working with a collaborator, Leo, to write an opera. Leo has waited weeks to hear the music scored by Leo.
"After a bar, Lancelot closed his eyes. It was easier this way, to disembody the music. Like this, he heard the sound resolve into a soft song. Soaring and harmonious. So sweet it ached his teeth. Heat began in his stomach and radiated outward, up and down, into the throat, into the thighbones, an emotion so strange Lancelot had a hard time identifying what it was; but within a minute of Leo's playing, Lancelot had put a name to it. Dread. He was feeling dread, pale and thick." (p. 147)
The language in the passage suggests brilliance; the opera will be wonderful. The sound is "soaring," "harmonious." It's so sweet it ached his teeth. It builds and builds, seemingly leading to elation or euphoria, or at least pleasure.
Instead, the passage upsets the reader's expectation, causing the reader to feel surprise and, ultimately, to participate in the feeling of dread. The passage works because Lancelot wanted so badly for the music to be extraordinary, so when you finally get to dread, all the glowing diction is now seen as hyperbolic.
Here, then, is the key to telling. In this example and the ones that follow, surprise is critical.
Research shows when someone is surprised, dopamine increases and emotions intensify up to 400 percent. Heightened attention ensues, and so does extreme curiosity, in an attempt to figure out what is happening during the surprise.
Surprise also causes a shift—it forces a change in perspective. Your reader is hyper alert, curious, in the moment, a perfect state to tell the unexpected emotion and have the reader feel it.
A caveat: the emotion that your character ultimately feels must be authentic. It must be true and honest to the character and the situation, otherwise your reader will feel manipulated.    
Don't go for the first-level emotion. In this short story, "Runaway" by Alice Munro, a beloved lamb, Flora, is missing. Carla loves this lamb, but she's also lied to her husband, creating tension between them.
"It was almost a relief, though, to feel the single pain of missing Flora, of missing Flora perhaps forever, compared to the mess she had got into concerning Mrs. Jamieson, and her seesaw misery with Clark. At least Flora's leaving was not on account of anything that she—Carla—had done wrong."
Clara feels the singular pain of missing Flora, maybe forever, and it's a relief. Munro didn't stop at the pain of losing Flora. She explored the emotional layers of Carla and the situation to uncover the unexpected emotion of relief too. To get to that second, third level of emotion, you'll need to deeply understand your character in that moment.
A good technique to use is to ask—what else is the protagonist feeling? And what else? Keep going until you get beneath the first, second, or third level of emotion.
Turn the emotion into a metaphor or simile. This is another way into surprise, by comparing the emotion to something else. In the novel Netherland by Joseph O'Neill, the narrator's wife leaves him and moves to London. The narrator, who lives in New York, visits on the weekend. In this passage, the narrator's estranged wife is driving him to the airport.
"Each of her soothing utterances battered me more grievously than the last—as if I were traveling in a perverse ambulance whose function was to collect a healthy man and steadily damage him in readiness for the hospital at which a final and terrible injury would be inflicted." Netherland, p. 189-190
O'Neill uses an extended simile (as if) and freshens the feeling of being battered by comparing it to a perverse ambulance. It's original, it's interestingly new, and the reader shifts her perspective, experiencing battering in a new way.
T. S. Eliot's objective correlative is not dead. But the telling of emotion no longer feels sinful to me. Rather, it's another technique to help readers emotionally engage with your characters. Another way for storytellers to generate delight.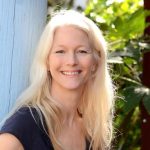 Nina Schuyler's novel, The Translator, won the 2014 Next Generation Indie Book Award for General Fiction and was shortlisted for the William Saroyan International Writing Prize. Her debut, The Painting, was named a Best Book by the San Francisco Chronicle and was nominated for the Northern California Book Award. She teaches at the University of San Francisco and The Writing Room. Visit Nina at her website or on Facebook or Twitter.
---
Want to master the emotional craft of fiction?
In this course, you'll be given tools to show emotions in your characters. You'll be given techniques to help spark emotional response in your readers. What is going to bring it all together for you is practice. Study and practice. And you'll have exercises in this course to help you put into practice what you learn.
There are two facets of emotion in fiction: conveying what your character is feeling and evoking emotion in your reader. We'll look at these two facets separately and in de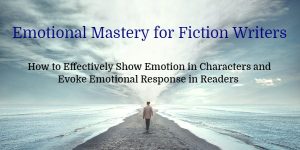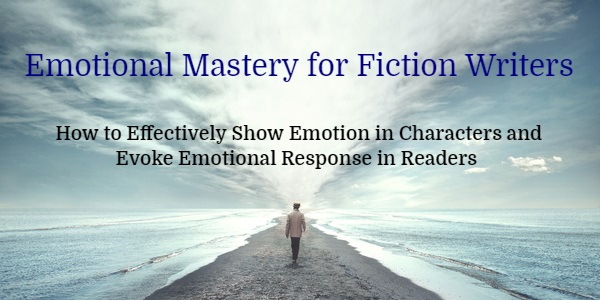 pth. Yet, they are intrinsically connected.
Emotional mastery requires writers to set up the dynamics of a scene in such a visual, textural way that readers can't help but feel what they are meant to feel. Understanding that emotional mastery requires a twofold approach—the emotional landscape of both the character and the reader—is the first step.
Want to learn how to become a masterful wielder of emotion in your fiction? Enroll in my new online video course, Emotional Mastery for Fiction Writers.
You'll get lifetime access to all the videos and more than three dozen downloadable assignments. And with a 30-day money-back guarantee, you have NOTHING to lose by jumping in. Sign up NOW.
This course will challenge you to become an "emotion master." Are you ready and willing to go on this journey deep into emotional territory? If you want your characters to move your readers, take the plunge!