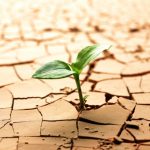 For this week's Throwback Thursday, we're looking at excerpts from past posts on Live Write Thrive that tie in with our exploration on scene structure.
From Persistence Often Leads to Publication:
What are your real hopes and dreams for your writing career? How vital are they to your sense of self-worth? If all your happiness is contingent on becoming a huge success in commercial terms, then you know you're in for disappointment.
You may reach that goal one day, but what are you feeling in the meantime? What does your day-to-day attitude look like? Continue Reading…