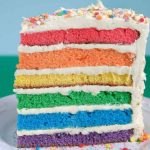 On Throwback Thursday, we're looking at excerpts from past posts on Live Write Thrive that tie in with our exploration on scene and novel structure.
From Layers and Layers of Plot, Oh My!
Novelists focus heavily on plot, and rightly they should. Your novel needs a well-crafted and believable plot. A good story will have one. A great story will have many plot layers. You could call them subplots, but I find it helps to think of them as layers because of the way they work in your story.
Plot layers come in all thicknesses of importance, and if they are designed carefully, they will make your story a rich one with unique and lasting flavors that will linger long after your reader finishes your book.
One way that may help you in developing and deepening your plot layers is to think about your own life. You have some big goals—long-term, long-range goals, or maybe even just one—on the horizon at the moment. Maybe it's to finish college and get that degree. Maybe it's to start a family and create your dream life with your spouse. In a novel, that might be your main plot, which features the visible goal your protagonist is trying to reach. This is the overarching plot that all the other plot layers will sit under. But just as with a multilayer cake, when you take that bite, the different flavors of the layers should complement each other and create a delightful overall taste.
 Life as Layers
As that "plot" plays out in your life, other things encroach or dovetail that goal. You may be dealing with some personal issue—like a recurring health problem or a former boyfriend who keeps showing up against your wishes. You may also be dealing with trivial things like trying to decide what color to paint your bedroom, and the paint store guy, who's completely incompetent, can't get the color right. Continue Reading…