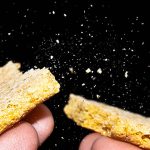 I could spend a year discussing scene construction. I give a workshop on this topic, and the last time I taught it (in Phoenix, AZ), I got through about half the material in a total of six hours of instruction. Needless to say, we won't be spending months on this topic, although it would be justified.
I mentioned last week that the greatest issue I come across while critiquing and editing more than two hundred partial and complete manuscripts a year is this: poor understanding and execution of scene structure. Why is scene structure so important? Can't a writer just tell his plot any way he wants? Sure. As I said last week (and many times before), a writer can do whatever he wants. Doesn't mean he'll succeed.
Scenes Must Move the Story Along
There are lots of ways to construct a scene, but most people will agree there is one main objective for a scene, and that's to "move the story along." I put that in quotes because it's vague. Yes, we want to move the story along, bit by bit, one scene at a time. But that should raise some questions. How many "bits" should you reveal in each scene? How long should a scene be? Where should you start a scene and when should you end it? Okay, just what does it mean to "move the story along"?
I'd love to answer all these questions, and since I've covered so much of this in many posts in my Heart of Your Story course on this blog in 2012, I would like to encourage you to read through them, starting with this one, to get all those questions answered. I don't want to take the time to reiterate it all here, but instead want to give you some basic "rules" (don't get me started on the rule bit again!) about scene structure. (And if you don't want to read all this one post at a time online, the posts are now compiled and out in book form! You can buy Writing the Heart of Your Story here on Kindle, Nook, and other formats.)
I mentioned my favorite definition of a scene last week, given by Jordan Rosenfeld in her excellent writing guide Make a Scene. Let's take a look at it again, and then break it down. And then I'm going to give you a cool, free additional checklist that you can use (one I created for my scene workshop). This will be a bonus checklist in addition to the inspection checklist you'll get at the end of our coverage of this fifth pillar of novel construction—Plot and Subplots in a String of Scenes.
The Essential Characteristics of a Scene
Here's the definition:
"Scenes are capsules in which compelling characters undertake significant actions in a vivid and memorable way that allows the events to feel as though they are happening in real time."
So let's break it down:
Capsule: The word capsule implies a limited, compressed period of time. Scenes start in one moment, in present action and move forward in real time, then end—without breaking up the scene into other times, places, or POVs.
Compelling characters undertaking significant actions: Scenes need to feature compelling characters, all of whom must have significant impact on the protagonist, acting as either an ally (reflection character), a romance interest, or an antagonist. All should have core needs and goals that either help or hinder the protagonist from reaching her goal. And the protagonist's actions in a scene must also be important in relation to her goal.
Vivid and memorable: Use as much sensory detail in a scene to bring it to life without bogging down with too much unnecessary description. And what makes a scene memorable is giving it a high moment—which reveals something essential about the characters and/or plot.
Happening in real time: Backstory, long flashbacks, and excessive narration stop the present action and interrupt the pacing and flow of the scene. Author intrusion is jarring and unwelcome. Just show, don't tell, events happening as they happen. Briefly summarize what isn't important enough to show but needs to be conveyed.
If you've been reading my blog these last few years or have attended any workshops I've taught, you will be very familiar with my emphasis on the "high moment" in a scene. Great stories have great moments, and great writers will put out the effort to ensure that every single scene in their novel has a high moment or point the scene is making. Usually that means starting your scene just a little bit before that high moment and building to it.
In my course online last year, on this blog (so you can go back and read all these posts at any time), writers learned to "shoot" their novel using cinematic technique. Every scene in a film is specifically built out of camera shot segments to lead to the high moment in that scene. If you learn nothing else from me, learn this: your scene must have a point to it or it shouldn't be in your novel.
Learn Scene Structure by Asking Questions
My advice for all writers: take the time to really learn scene structure. Study great writers who know how to do this well. Observe at what point in time they begin the scene. See how they build to a high moment, then end the scene. Figure out how much time passed during that scene. Notice how the scene is shown through the POV character, and how the action is moving in real time, in the present, leaving out unessential or boring information that does not help to reveal character or plot.
Take a look at your scenes. There are a number of key questions you can ask about your scene to know if it's really structured well. I put these questions together in a checklist so that writers can analyze each scene in their novels and see if they "hold up."
Writers don't need to wing it or guess or hope their scenes are structured correctly. Just as in novel construction, there are time-tested rules to ensure a powerful scene. If you construct your scenes with strong "materials" and string them together smoothly in time (which we'll explore next week), you will provide the proper framework for your plot and subplots.
Here's your bonus scene structure checklist:
https://www.livewritethrive.com/wp-content/uploads/2014/04/Scene-Structure-Checklist.pdf
Got any thoughts about this definition of a scene? Does it help you now understand better how to design your scenes to tell your story? Share some insights!
Inspection checklists:
Inspection Checklist 1-concept with a kicker
Inspection Checklist 2-protagonist with a goal
Inspection Checklist 3-conflict with high stakes
Inspection Checklist 4-theme with a heart
Photo Credit: Tekke via Compfight cc