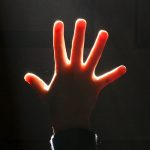 Today's guest post continues the 12-part series I've launched in this new year: asking self-published authors what are the top 5 things they've learned in the last year. Last year I featured numerous guest posts from indie authors who'd been successful, and I noted the diversity of reasons for their success—some completely in contradiction to another's—so I thought it would be helpful to have more authors give their insights into the most valuable lessons they've learned. Hopefully it will help you navigate the convoluted and confusing maze of indie publishing and give you ideas on how best to spend your time so that it produces the results you desire in your writing career.
Today's guest post is from Rachelle Ayala:
Hi, I'm Rachelle Ayala, and I self-published my first book less than a year ago. I've always known I would self-publish because my first novel did not fit into any of the well known genre guidelines. It is based loosely on a Bible story, but introduced elements of fantasy and romance tending toward the steamy side. My second novel is an edgy technothriller with cuss words and Christian themes of brokenness and redemption. My latest novel, Hidden Under Her Heart, is centered on the controversial subject of abortion and its effect on post-abortive men and women. Self-publishing gives me the artistic freedom to bring my words directly to the reading public. I make my books available in both ebook format through the major retailers as well as print book through Createspace. The only cost to self-publishing is hiring the editor and paying for cover art. I do the document formatting myself and upload to Amazon and other online retailers.