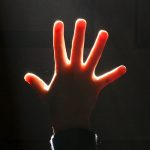 Today's guest post continues the 12-part series I've launched in this new year: asking self-published authors what are the top 5 things they've learned in the last year. Last year I featured numerous guest posts from indie authors who'd been successful, and I noted the diversity of reasons for their success—some completely in contradiction to another's—so I thought it would be helpful to have more authors give their insights into the most valuable lessons they've learned. Hopefully it will help you navigate the convoluted and confusing maze of indie publishing and give you ideas on how best to spend your time so that it produces the results you desire in your writing career.
Today's guest post is from Rachelle Ayala:
Hi, I'm Rachelle Ayala, and I self-published my first book less than a year ago. I've always known I would self-publish because my first novel did not fit into any of the well known genre guidelines. It is based loosely on a Bible story, but introduced elements of fantasy and romance tending toward the steamy side. My second novel is an edgy technothriller with cuss words and Christian themes of brokenness and redemption. My latest novel, Hidden Under Her Heart, is centered on the controversial subject of abortion and its effect on post-abortive men and women. Self-publishing gives me the artistic freedom to bring my words directly to the reading public. I make my books available in both ebook format through the major retailers as well as print book through Createspace. The only cost to self-publishing is hiring the editor and paying for cover art. I do the document formatting myself and upload to Amazon and other online retailers.
My 5 Lessons Learned
Don't try to do everything at once. As newcomers we are told to build a social network platform, plan a launch strategy, develop an e-mail list, engage readers in special interest groups, go on a blog tour, and do promotional events. Stop now! All of these things are good and wonderful, but no one can humanly do everything. My suggestion is to pick one, maybe setting up an blog. Work on this until you get comfortable. Take as much time as you need. Then pick the next thing; perhaps it's getting on Twitter. Take your time to build a following. You don't need to be everywhere on day one.
Join an author group. One of the first social networks you should join is an author group. These can be found at your local writer's club or online at sites such as kindleboards.com or WorldLiteraryCafe.com. Don't feel dumb asking questions. You will be surprised how helpful fellow authors are with guiding you along the way. Join the group to network and share information with other authors, not to promote your book to them.
Do not use a pen name. When I first thought about writing, I was working at a high-tech company and wanted to keep my professional life and writing life separate. I established a pen name because I thought it would be better. The people at work I talked to all agreed. After all, I might be applying for a senior management position and didn't want anyone to know I wrote trashy romance novels. What I didn't realize is that when you self-publish, YOU are the product. Unlike authors who traditionally publish, the self-publishing author is front and center to any marketing campaign. I am stuck with my pen name now, but my advice to newcomers is to skip this step. It only adds to confusion when you want to be getting your message out to as wide an audience as possible.
Do not join the gold-rush mentality. Self-publishing is not about throwing a book out there and counting the dollars rolling in. Your book must be as good as if you were submitting to an agent. This means great storytelling, a manuscript free from editorial errors, and professional looking covers and interior design. Don't rush your book to market because your friends are hitting the best-selling charts and you're afraid you're going to miss the trend. Do everything in your own time and you will be satisfied with your results, whether you're the next blockbuster, or you sell only a few hundred copies.
Give back by helping others. Pay it forward or pay it backward. Self-publishing is a lot more rewarding if you give of your knowledge and time to help someone else with advice or information. Share your journey with others and encourage someone new. Make your blog available for someone else's new release announcement. If someone helped you promote your book, be sure to reciprocate and do something nice for them. Trade beta reading and critiques. It's not just good karma, it's good sense.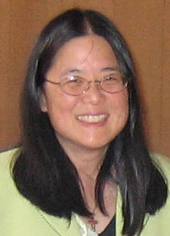 Rachelle Ayala was a software engineer until she discovered storytelling works better in fiction than real code. She has over thirty years of writing experience and has always lived in a multicultural environment. She is an active member of an online critique group, Critique Circle, and a volunteer for the World Literary Cafe. She is a very happy woman and lives in California with her husband. She has three children and has taught violin and made mountain dulcimers. Visit Rachelle Ayala's website here and follow Rachelle on Twitter. Read about her books on her Amazon Author page.