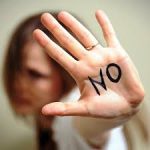 Last week we started talking about distractions and how this era we live in has corrupted us. We are so easily distracted by tech, so it's no wonder it's so hard to get a good chunk of writing done. Not only is our time impacted by the countless distractions; the quality of our writing suffers.
I mentioned that Larry Rosen, PhD, a research psychologist and author of Disorder: Understanding Our Obsession with Technology and Overcoming Its Hold on Us says we rarely focus on and attend to any task for more than three to five minutes without getting distracted.
His advice? We have to retrain our brain to respond based on a set schedule rather than spontaneous cues (such as beeps and bells and pop-ups telling us someone or some app is sending us a message).
Easiest way to do this is to turn everything off. Continue Reading…