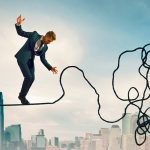 If you've thought about self-publishing, or you are already deep in the mire, you know how daunting it is.
Publishing your own book means you have to be a publisher. You have to know all the pertinent aspects of successfully publishing a book. You can waste a lot of time and get frustrated if you don't know how to navigate the waters.
That's why I've teamed up with THE industry expert in self-publishing: Carla King. Carla teaches self-publishing boot camps all over, and she's going to be teaching one this fall at our Tahoe retreat!
Self-Publishing Boot Camp
Self-Publishing Boot Camp was developed to provide you with everything you need to publish your book professionally and confidently.
You'll learn how to create a foundation for success with market research that shows you where your book belongs in the publishing ecosystem. How to use beta readers to make sure your story actually has an audience, how to set up a publishing business, prepare your manuscript professionally, distribute, market, and sell your books. Continue Reading…