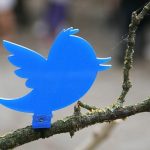 Today's guest post is by Ricardo Fayet, one of the founders of Reedsy:
"You need to be on Twitter." That might be one of the most common phrases I've heard at social media workshops and conferences for authors. Why? "Because everyone is on Twitter!"
But what is it that you can do effectively on this massive social network? Tweeting about your book or promoting your latest blog post doesn't work anymore. The growth of Twitter has led to a significant reduction in click-through rates and made tweets far less effective. You are going to get more visits to your author website if 100 people see it on their Facebook feed than if 1,000 people see it on Twitter.
Another problem is that so many authors can be stumped when thinking of new ways to use social networks like Twitter. Often when they try it out and see how little engagement there is from their audience, many authors despair. But fear not! Twitter can still be extremely useful in building relationships with influencers and reviewers. Continue Reading…