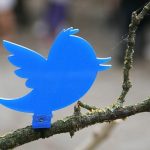 Today's guest post is by Ricardo Fayet, one of the founders of Reedsy:
"You need to be on Twitter." That might be one of the most common phrases I've heard at social media workshops and conferences for authors. Why? "Because everyone is on Twitter!"
But what is it that you can do effectively on this massive social network? Tweeting about your book or promoting your latest blog post doesn't work anymore. The growth of Twitter has led to a significant reduction in click-through rates and made tweets far less effective. You are going to get more visits to your author website if 100 people see it on their Facebook feed than if 1,000 people see it on Twitter.
Another problem is that so many authors can be stumped when thinking of new ways to use social networks like Twitter. Often when they try it out and see how little engagement there is from their audience, many authors despair. But fear not! Twitter can still be extremely useful in building relationships with influencers and reviewers.
Don't know where to start? Well, here is a quick step-by-step guide on how you can use Twitter to find book reviewers, engage them, and ultimately get them to read your work. This can be extremely powerful for authors and is well worth a try.
This is a pretty powerful tool that enables you to search the whole Twitter database for tweets, hashtags, and people who match certain keywords or locations. Let's say you are a crime/thriller author. Just put in "crime" and "review" in the "all these words" category, select English as language, and then set a time frame for the search. I'd also recommend checking the "positive feedback" box (you don't want to find "negative" reviewers, do you?)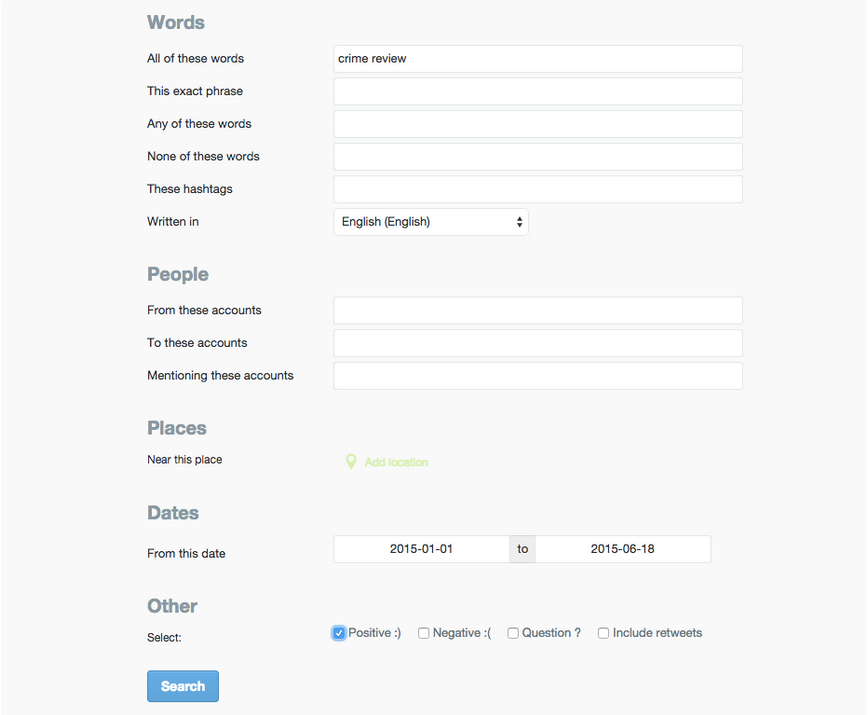 2. Follow the reviewers you like
When looking through the search results, you will mainly find tweets from book reviewers, but you are also going to get a lot of tweets from authors looking for reviewers. Go through all the reviewers that come up and check them out exhaustively (especially the "review policies" on their websites). Then "follow" the ones you like and that you think would be right for your book.
3. Create a Twitter private list
This is going to be your way to "isolate" those reviewers from your main Twitter feed so that they don't get drowned in "Twitter noise." Make sure you create a "private" list, and not a public one—otherwise they'll all be notified that you just added them to your "crime book reviewers" list!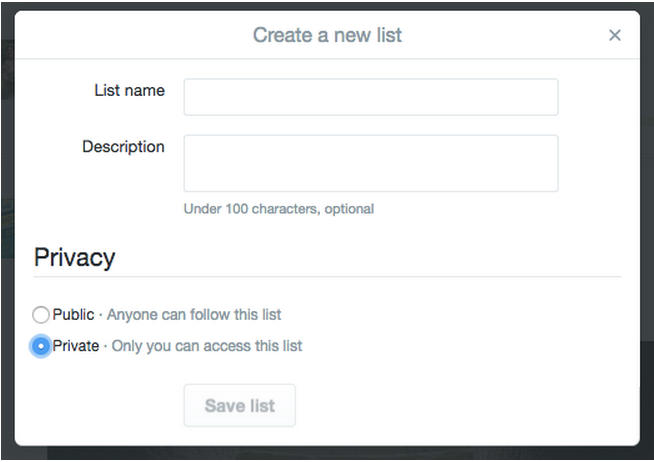 4. Build a relationship
This is the real secret. Check your private list feed at least once a day and interact with some tweets/people. It will take some time and a little effort to build these relationships. Don't forget, however, that these people are all readers of your genre, so it shouldn't be hard to find common things to talk about!
5. Don't go for the hard sell
Exchanging a few tweets with reviewers is exciting, but hold your excitement! You may be dying to let them know "by the way, I'm a crime author myself," but resist the temptation. Exchanging genuine conversation about your love of crime fiction and the work of the reviewer is a far better idea in the long run. You can make a relationship go sour very easily by pushing the hard sell. If you engage genuinely and honestly, before long they will check out your profile and see that you are a crime author. The chances are, at some point, they will ask you. Then you've done it!
Of course, there are plenty of other ways to find book reviewers in your genre, but Twitter presents several advantages:
All book reviewers are on Twitter.
Interacting with a "stranger" on Twitter is not a "weird" thing to do. It's what makes Twitter so brilliant.
Reviewers are flooded with e-mails and "read my book" tweets. If you go in with a genuine comment on one of their tweets, the chances are you will get noticed and stand out.
So don't quit on Twitter just yet! It might not drive your book sales, but it has a lot of other uses. I'd love to hear about how you use it yourself!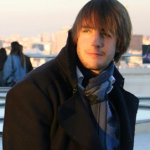 Ricardo Fayet is a cofounder of Reedsy, an online marketplace that enables authors to directly access the wealth of editing and design talent that has started leaving major publishers over the past few years. A technology and startup enthusiast, he likes to imagine how small players will build the future of publishing. He also blogs about book marketing and conducts weekly author interviews on the Reedsy blog.
Sign up to Reedsy via this link before end of September to get a $50 discount on any collaboration with one of our professionals!
Feature Photo Credit: encaputxat2 via Compfight cc