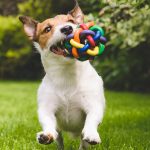 I'm reprinting a post I wrote years ago because, well, it bears repeating!
When you read a novel and you sense the passion behind the story, what does that look like? Do you ever start reading a book and feel it's flat and formulaic, like the writer wrote it in his sleep? At very least, you can't imagined he cared much for his story, or stayed up late nights writing because of the excitement coursing through his veins.
I often quote a particular line from a movie (I think it was Rich and Famous, so if you know the source and I'm wrong, please enlighten me!) that has stuck with me through my decades of novel writing: "If your writing doesn't keep you up nights, it won't keep anyone else up either."
I think the highest compliments a writer can get (and the ones I love the most regarding my own novels) are when readers remark that they stayed up all night reading the writer's novel, unable to put it down.
That's not implying your writing should be keeping you up because you just can't make it work or you are stuck or it's just plain terrible. What I feel that line means is the writer is so passionate about the story he is telling that he can't stop thinking about it, and he can't sleep because he just has to put on the page all the wondrous words that are aching to get out. Or something like that. Continue Reading…