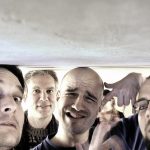 You want to be a what?? Are you crazy?? Let's see—years of grueling hard work, rejection, frustration, terrible odds, impossible-to-reach goals. You have more hope of winning the lottery than becoming a best-selling author. You've heard the statistics. Each year hundreds of thousands of books are written. Literary agents get over three hundred queries a week, but they might only take on a handful of authors. Acquisitions editors receive a hundred submissions from top agents weekly, but they may pick only three of those titles to publish in a year.
Some authors have it easier. They may write to a specific genre, such as short romantic suspense, that needs formulaic novels, which allows for a proficient writer to have steady contracts writing similar books.
But for most wanna-be novelists, the prospect of getting published by a top publishing house and becoming a successful (read: making enough money to quit your day job and having people in the market recognize your name) is close to nothing.
Why the Writing Life Is So Darned Hard
Almost every other career holds open some measure of success after putting in the requisite training hours and practice in a given field. Whether aspiring to be a doctor, lawyer, nurse, teacher, or auto mechanic, you can confidently go into those professions knowing you have a good chance of getting some job in your field, making some  steady income, and getting recognition and appreciation for all your hard work.
We work toward a vocation goal for a number of reasons, but why would we want to dive headfirst into a writing life knowing there is little chance of what the world considers success?
Sure, there are those out there who delve into the arts for art's sake. Artists often do their work—be it painting, acting, writing, or any form of artistic expression—because it fills an inner need. Perhaps an artist has the hope that they might somehow also find a way to make a living engaged in their art, and for some, if they cannot, they find they have to give  it up in order to make way for more practical concerns, such as feeding their family or paying dentist bills. Others push their art into a small space—making it a hobby they tinker with, but because this artistic drive is shelved and allowed such little room to flourish, it withers and flounders until the creative drive dwindles to nothing.
True artists may say they must pursue their art first and if the rest of their life suffers, so be it. They find that denying themselves the space and time needed to be creative is akin to a spiritual death, which they find intolerable.
Why Do You Create, Anyway?
Yet, there are a lot of factors at work propelling the artist to create, and if we take the time to honestly look at these factors, both inner and outer, we will be able to examine our own motivation and ask these questions:
Why do I create? What does it fulfill in me, and how great a need do I have?
What is my definition of success in life, and how does my creative expression fit into that?
How important is success as it pertains to my artistic endeavors? What to me constitutes inner success? Outer (world's view) success?
How do I feel when I write? How do I look at my self, my self-worth, my significance?
I'd like to encourage you to spend some time thinking about the answers to these questions. Why? Because they speak to the heart of who we are and are tied up with our sense of identity and self-worth.
I'll be going much more in depth about these questions and tying them in to our concept of success. I had to radically change my views during my writing journey, and I'm hoping that some of the things I've learned in these last twenty-five years will prove valuable to you as well. Feel free to share some thoughts on these questions!
Here's a great video clip of Maya Angelou reciting a poem that I think will encourage you this week or anytime you feel this writing life is beating you down: