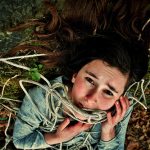 Today's guest post is by fantasy author Ashley Carlson:
"I've been thinking lately, about our relationship," she said, studying her nails.
"Yeah?" he answered, looking up from the couch.
"And how . . . I'm not sure . . . we should be in one anymore."
This wasn't a scene from my latest WIP, though I sorely wish it was. No, this was a conversation I recently had with my boyfriend of two yearsUsing Life's Hardships to Make You a Better Writer—a man I lived with, a man I'd imagined marrying. A man I'd slowly come to realize wasn't the right one for me.
It was one of the hardest conversations I've ever had—a night I'm still smarting from. Not only did it throw a giant wrench into my life—I'd literally just quit my job to write full-time, my boyfriend agreeing to financially support us—but my car had broken down a week before and needed to be replaced. I was knee-deep in the first draft of my novel, and after this emotional roller coaster, the dream I'd had of finally cranking out that novel was slipping like quicksand through my fingers.
The strangest thing about that night was that as we discussed separating, tears streaming down my face as he sat in stony silence, I couldn't help but notice that a corner of my brain was documenting the experience.
The tones of voice, the dialogue, our body language. How he suddenly drew back when I tried to hug him. It was horrible, and also . . . . would make a really good scene.
At first I thought I was sick or something, analyzing and cataloguing the facets of our breakup, filing away the details for later use—but the thing is, I'd never had a breakup like this before. I'd never experienced the deterioration of a relationship, the little faults and resentments that pile up in your subconscious, eroding the closeness you once had with someone, until all that remains of your relationship is that it's "easier" to stay together.
And now I had, and was full-speed into the climactic discussion of our demise, not to mention the many awkward, heart-wrenching moments as he moved his stuff out, room by room.
Have I painted a picture for you?
Are you possibly thinking back to a time when you had a bad breakup, maybe with a few similarities to my own?
That's what this post is about—something I've come to realize through uncomfortable, even downright terrible events that made me squirm in my body, mentally repeating, Can this just be over? I've learned that the most traumatic experiences in our lives, the ones that keep us up at night, replaying in our heads, or the ones we dive headlong into distractions to forget—they are what make us better writers, for a number of reasons:
1. Your characters will experience trauma
At least they should, if you want to write a compelling story. Loss, rejection, illness, maybe even the death of a loved one. The way they handle things, their entire perception of the world, is colored by experiences—which don't necessarily have to be a part of your story—but will resonate in everything they do and say. I've had significant romantic rejections in my life, and it's something I can strongly identify with. A current MC of mine also struggles with this; since I've been there myself, I'm able to infuse a believable amount of uncertainty and self-worth issues into her behavior.
2. Dialogue should be believable
Go back to the bit of dialogue I wrote in this post. Notice the word choice, the nuances in him lying on the couch, and her picking her nails. These details hold specific meanings, among them:
She is nervous about the conversation.
He is not expecting what she says.
She is not angry, or yelling. She hesitates, stating, "I'm not sure . . ."
Though you don't know the specific context of the situation, what happened before, and what happens after this scene, you can gather those things from that bit of dialogue. I think that it is successful in conveying those details in three lines of dialogue because that's exactly how it happened to me in real life. It wasn't an explosion of emotions, a stream of curse words and broken cell phones. They were quiet, tentative statements—a perfect example of how complacent we'd become in our relationship—easily conveyed to readers, and understood by them.
3. Hardships strengthen you
As we all know by now, the publishing world is a tough one to break into. Tales of J. K. Rowling's hundred rejections for the first Harry Potter book circulate among writer-hopefuls, tempering dreams and leaving manuscripts abandoned. Because of this cutthroat, rejection-riddled climate, it takes a certain type of masochist to pursue writing as a career—and the best ways to prepare for your own rejection slips are happening right now: your daily life struggles. Financial uncertainty, unexpected illness, separation and divorce. These things are thickening your skin and toughening your resolve, so that on your path to publication you can continue to tell yourself, "I am talented and worthy. My story is worth telling," even when others say it is not.
4. Writing AND reading are therapeutic
Delving into traumatic experiences—whether you've had sufficient time to heal or have been in denial until that very moment—can change your life for the better. You may be able to finally work through those personal issues by writing them down.
Also, when you can write with authenticity, with knowledge because you've been there, a reader may identify with your book so much that her life is changed. You impact her in a way that no one else could—pushing her to finally address the pain and suffering she's also undergone.
And isn't that the best thing of all about writing, why we do it? To potentially reach someone's soul?
When I've read books that spoke to me beyond the words, spoke to my essential humanness, my personal experiences, I was forever changed. You have the power to do this—to write about your life's hardships with validity that resonates in others, and might even stay in their heart forever.
Use your life's hardships to make you a better writer.
Got any thoughts? Have you drawn from some difficult life experience and worked it into your fiction? Did it help your characters come alive, seem more believable?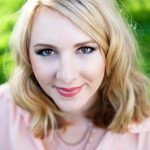 Ashley R. Carlson is a fantasy author and editorial intern for Arizona Foothills Magazine and Midnight Publishing. Follow her on Twitter for thoughts on Tinder, animals, and self-publishing, and check out her website and blog here and here. Ashley lives in Scottsdale, Arizona, with two dogs and a mean-spirited cat. Ashley will release her debut novel, a steampunk fantasy, in Fall 2014.
Feature Photo Credit: martinak15 via Compfight cc