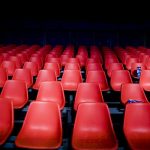 I think the best way to survive and thrive in this writing life is to examine our motivation. If we take a look at why we write and how we feel about our writing, it will give us insight into our joy. A person who writes just for the sheer love of writing and has no interest whatsoever to do anything with her writing is going to find a simple, satisfying joy in her writing. A lot of people feel that satisfaction through journaling each day. But we authors start getting caught up in the nets of despair the moment we start thinking of audience. One author friend said this to me (before I got published): "You don't ever find that true happiness in your writing until you have an audience. It's the connection between writer and reader that brings a sense of fulfillment and completion."
I truly get what she's saying. I didn't quite understand it then, but now that some of my books are published and I have fans that love my books, I have found truth in her words. I don't actually write for my readers–I really do write for me, in the sense that I love writing and I need to express my creative drive through this process. But there is something other about reaching a reader who feels your book has touched or changed them. All of a sudden you're not just writing because you love it; you're affecting people!
The Need Can Turn Ugly
Unfortunately, that's both a blessing and a curse. There's a trap in developing a need or longing to have readers adore your writing. For, if you get a bad review, it will really ruin your day. I often think of an author I know who came out with her debut novel last year. It immediately went into best-seller status and won lots of awards. She had about two hundred four- and five-star reviews on Amazon and only a small handful of two-and three-star ones. I decided to read it since the topic intrigued me, but I really disliked the book. It was not all that badly written, but there were so many plot holes (I was shocked her big-time publisher didn't catch any of these!) and, more importantly, the book gave a very disturbing message that offended me greatly. So I posted a two-star review–an honest but polite one–saying basically these things. Most authors know they'll get a few bad reviews. They know they can't please everyone. Most authors would shrug and say, "Oh well. My book's a big seller and award winner. So what if a few people don't like it?"
But this author sought me out, somehow found my e-mail address, and wrote to me. Not just once but many times. At first she was polite and friendly and tried to persuade me to remove my review. Then the letters got more demanding, hostile, and she even enlisted other author friends to threaten me (in numerous ways). I was astonished and shocked. It wasn't so much her immaturity that got to me; it was seeing how her joy was so easily destroyed by one not-so-complimentary review. I did eventually remove the review–not because of her pressure but because I felt that my actions were stumbling her, and since I'm a Christian and I'm told not to stumble someone who is offended by my actions, I removed the stumbling block. It was no big deal to me. I wasn't interested in an ego war, and I didn't care if her friends all returned my novels back to the bookstore for a refund. Whatever.
The Clear and Present Danger
The point I'm trying to make with this example is that we can let our desire to please our readers turn into a need. And this need can get so tied up with our self-esteem that one bad review can . . . well, I just showed what it can do. I learned a tremendous lesson from that encounter. Actually, a lot of lessons. One being that I never want to become like that if I ever sell big. I want to be gracious, kind, accepting, and respect others' opinions–even if it means they hate my books. But another lesson I learned is that there is a danger present when we let ourselves need an audience. So next week I'll go into some of these types of motivations that make us yearn for an audience, and hopefully you'll be able to figure yourself out a little bit. My belief is that the more we understand our inner motivation (what drives us to want to succeed), we can change it if it's not serving us well.