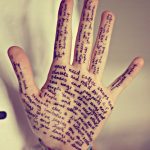 Believe it or not, I've spent the first five months of 2012 discussing the essential elements that must be in the first scene in your book. Wow! Some of those elements, of course, pertain to all your scenes, but I've covered them all in as much detail as I (and maybe you) probably want to at this point. In case you never got your nifty first page checklist , download it here. And if you haven't been following this blog, you can go back and read through the posts of the various elements and hone your writing ability—for that's what this blog is all about.
Recap
Just to recap. These are the elements we've gone deeply into as they relate to your first scene:
Opening hook
Introduction of the protagonist
The MDQ (major dramatic query)
Themes
Setting
The catalyst or inciting incident
The visible plot goal
Tone
A glimpse of greatness in your protagonist
Scene construction
Voice
Getting (Honest) Feedback
Hopefully by now you've written that first scene and you really like it! If you feel you've polished it and it now has every essential element present, you'll want to give it to some people to read. No, not your mom or spouse or best friend. You need to find some other authors, and preferably ones with some editing chops. Or if you want to be sure you're getting really helpful feedback, hire a professional copyeditor and writing coach. I edit and judge (contests) a lot of first scenes, and I've yet to read one that doesn't have me writing extensive comments on just about every page. That doesn't mean I'm so picky and critical I can't give praise. What I'm saying is that it's really hard to see if you've covered all those bases and created a riveting first scene that will stand out from the piles of manuscripts competing for an agent's attention.
I know you're probably thinking I'm just trying to drum up business for myself here, but I try to get my manuscripts critiqued and read by readers who have these chops and will spare no barbs. I don't want to put out a weak novel, and I'd rather have my test readers tear the thing apart and catch every mistake and plot hole now so I don't have to cringe once the book is in print and I find I did some stupid stuff (or have readers point them out, which some are most happy to do).
So, even if you're happy with your critique team, consider running a few chapters by a professional writing coach with experience in critiquing novels. After that, you can certainly hire a proficient copyeditor to correct your spelling and grammatical mistakes. But don't just send out your novel without putting it through a bit of fire. Fire serves some good purposes. When you put impure silver through the fire, all the scummy dross rises to the surface. That's a good thing, because you can then skim it all off and you're left with something in its purest, finest state.
 Critiques May Hurt for a Moment but . . .
If you can get past the ego and insecurity issues tied up in having others critique your work, your manuscript will be better for it. And you'll be much happier with it once you make the needed changes. It doesn't mean you have to make every correction an editor suggests, but if you take to heart all that's said and be teachable, you will grow as a writer and write better each year. There's nothing more satisfying than holding your published novel in your hand knowing you polished it,  had it critiqued and edited, and wrote a beautiful, coherent story. This wraps up our look at first scenes. Next week—on to other topics!
This week, go over the first-page checklist and see if you've left anything out. If you feel your chapter (or novel) is done, consider having a professional take a look at it and give you feedback. Or have the first fifty pages critiqued. Believe me, once you get those pages critiqued, you will have a whole new, clear focus and understanding of the big picture. Talk to friends who've hired editors and get recommendations. If you're not ready, gear your mind and heart to accept that at some point it might be a good thing to let someone else look at what you've written and give you advice. We can all improve, every one of us—best-selling author, writing teacher—everyone.