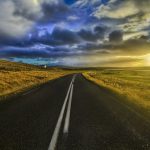 Not long ago I read Malcolm Gladwell's best seller, Outliers, which got me thinking about the long, tedious road to publication. Although we occasionally hear of the author who gets a contract with a traditional publisher for a first novel in record time, it seems more the norm to hear of stories of authors (like me) who have been trying to get published for five, ten, even twenty years. Through research Gladwell discovered experts agreeing on the amount of time needed to bring a person to the level of an expert in his or her field. He cites examples: Bill Gates, Robert Oppenheimer, The Beatles, as some who put in the requisite 10,000 hours into their field or craft. It just seems to be a very basic rule that to become proficient in any field, you need to put in a lot of hours—which equates to a lot of years of diligent effort.
There are no shortcuts or get-smart-quick ways about it. Unless you're a prodigy or Mensa genius, you are going to have to become an expert the old-fashioned way—by hard work and persistence. In this modern age of instant gratification in which we can't even tolerate more than five seconds for a web page to load, the idea of having to take such a long time becoming an expert in our craft is downright annoying. We want it all now—success, recognition, fulfillment.
"But Writing Is Different"
As a copyeditor, I see lots of manuscripts lacking in brilliance and writing expertise—as do literary agents and acquisition editors. Yet, I've come across many new writers who state that because their book was divinely inspired, perhaps even "written" by God, they can justify "bypassing" the needed amount of training and honing of their craft that perhaps an ordinary person might need. Oftentimes, when feeling the spirit of creativity moving on our imagination and heart, revealing to us words and themes and concepts, we figure all we need do is be faithful and write it all down—and voila! a masterpiece.
Funny how writing seems to fall into its own special category. If I felt called in life to be a brain surgeon, people would think me nuts to walk into a hospital, state I was "destined to become a surgeon," and ask for a scalpel to operate on the patient on the table. In fact, should I press forward and take scalpel in hand, I would quickly be carted off by force and removed as far from that hospital as possible–to protect the patient lying on the table. I might even find myself in a nifty jacket that ties in the back, where my eager hands can't reach the knots.
Reasonable people expect aspiring surgeons to put in the requisite hours of study, residency, and supervised and assisted training to work up to being the capable doctor they hope to be. This is the same across professions—whether one hopes to practice law, build a skyscraper, or even drive a school bus full of squirrelly children. Some "careers" may not call for ten thousand hours of diligence, but Gladwell notes that to become an expert in your field, to rise above the masses, you have to put in ten thousand hours. That's about twenty hours a week for ten years of practicing and honing your craft. We feel comforted when we hear our 747 pilot has logged in over ten thousand hours of flight time. We might not feel so at ease if we were told this was his first time behind the wheel (or stick).
"What's Taking So Long?"
Sometimes new writers lament that they haven't been able to sell their first manuscript after a hard year of writing and querying agents. Maybe even after even five years they ask, Why is this desired goal of publishing next to impossible? I would venture to say this: Maybe the goal feels impossible to reach because they haven't yet put in their ten thousand hours. Sure, it can feel like walking ten thousand miles, but when you take such a lengthy trip through many lands, you grow and learn and absorb the cultures and surroundings until they become part of your soul and fill your cache of imagination to the full.
We need to mature in our writing. Our writing technique and voice needs to age like a fine wine. Remember that slogan—"We serve no wine before its time"? How about: "We sell no manuscript before our writing is honed and refined"? Unfortunately now, with the ease of self-publishing and eBooks, writers who have not "put in their hours" are jumping the gun and trying to sell their novels, and the flood of poorly written books online is a testimony to this impatience. In a rush to get their name out there and be thought of as an author, many writers publish books that, frankly, to measure up. And some may not care. But those who want to grow their reputation as a skilled writer should give this some thought.
Don't Forget to Enjoy the Journey
A few—very few—writers find "success" or publication after only a year or two of starting their journey as a writer, but that's not the norm. Talk to most authors who have been publishing for years and you will often hear numbers thrown around: "It took me ten years to get an agent . . . twelve years to get my first publishing contract . . ." Sure, there are factors of timing, accessibility to conferences, personality, the genre you write in juxtaposed to the market needs. All these things can have a bearing on your "success."
But, rather than focus on the "success" part, I'd rather focus on the "expert" part. I don't know if I've put in my ten thousand hours yet, but if not, I'm sure close. I have more than a million words in print. And I'd rather look ahead to the twenty-thousand-hour mark, drinking in the sights along the way—reminding myself that it's all about the journey, not the destination.