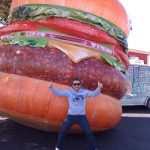 If you've been following this blog all year, you may have noticed I haven't gone into plot at all except to talk about the visible plot goal of your protagonist. It's not that I think plot is unimportant. To the contrary. I'm a stickler for tight, engaging, and well-thought-out plots. But because so many writers put so much emphasis on their plot to the detriment of all the other essential book elements in a novel, I've been stalling a bit from delving into the topic. Even though I consider myself a character-driven writer, I make no concessions–in my own novels or in my clients'–for any weakness or plot holes.
Too Much Information
But there is a ton of information on the web and in books about plots and how to write them. I certainly don't want to repeat all the great material you can find out there. So many books are devoted to just plot, and you could go nuts trying to learn all the great techniques involved in writing a great plot. So I'm not going to go into the basics on how to structure a plot. This blog is all about looking at the heart of your story, and so my focus on these blogs is more about why you're writing the story you are and what passion you are bringing to it.
So I'm going to assume for now you have your plot all worked out. Maybe you've already written your novel and you're in the rewrite stage. Maybe you're at the place where you think your plot is pretty darn good and doesn't need any work and you're focusing more on enriching your characters or subplots. Wherever you are with your novel, I'd love to offer some thoughts and suggestions on ways you can look deeper at your plot and maybe push the edges a bit to make it bigger. Sure, you can add some more subplots, and if those are done well, they will add a lot to your story in terms of revealing character and emphasizing your theme. But your main plot is your story, and there's a reason you wrote it.
Ask and Ye Shall Make It Worse
If you haven't done this at all at any time before or during the writing of your novel, I'd like you to consider spending some quiet time asking yourself these questions after identifying your theme and the take-away thought or message you want to give your readers when they finish reading your book. Your protagonist has a goal and is facing a problem to get there. Ask:
What's the problem about? How can I make it bigger? If I take my protagonist out of the story, what does that problem look like in universal terms?
How can I make this problem the protagonist has harder? How can I make things worse in the outer world and in his personal life?
How can I make the effects of this problem worse for other people as well? How can I broaden the scope of this problem so it affects a greater scope?
What does this problem push people to do that they wouldn't normally do? How can I blow that up bigger and make them do worse things?
How can I make it harder for him to solve this problem? How can I raise the stakes so more is at risk? If I have just one thing at risk, what other things can I add and put at risk?
These are just a few things to get you revisiting your plot from a farther distance. You may feel locked in with your protagonist going through certain doors and overcoming a set number of obstacles to reach the end. But if you can make your story bigger and more complex in some ways, you will have a plot that is richer and works on many levels. If you have a man leaving his wife, his actions are affecting his wife and children. But what if his actions cause a snowball effect and by leaving he creates other problems? Maybe his wife is already on the brink of a breakdown and this pushes her to do something terrible–like drive drunk and smash the car, which maims his child? What if leaving his wife creates repercussions at his job, causes him to make a deadly mistake that harms others?
Make a Mess
You can freewrite ideas on paper. Just let them come. Think of more ways to make a mess for your protagonist. Even if you've already written the book, you can add layers by making the problem bigger, giving it a bigger scope. You can have more people in the protagonist's world rocked by how he is handling his problem, which only makes it worse for him. Once you get into it, making a mess is kind of fun–like when you were a kid playing in a mud puddle. This is similar but without the scolding and the guilt!
This week, list a page of ideas of how you can make the protagonist's problem bigger. Don't edit yourself as the ideas come. Let even the most ridiculous ideas end up on the page. Then, when done, see if you can find a few you can add to your plot to make it bigger.