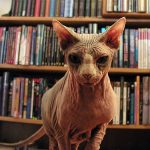 Today's guest post is by author and promoter Nick Thacker. He guest-posted earlier this year to great response on the topic of networking, so I am letting him hog a little more space here on Live Write Thrive to share some more great tips.
When I pitched this post originally, I was asked to provide insight as to what has "worked" for me as an author, as far as sales, marketing, and promotion is concerned. That made me think.
Am I really successful? How many books do I have to sell—or how many blog subscribers do I need to have—to be considered "successful?" Certainly it's a subjective question, but I've had people ask me before what I've done to get to my current "success," so I guess it's time to do some self-examination.
In answering the question, I came to a conclusion—my success has not been because of a marketing tactic, promotional strategy, or anything action-based at all. On the contrary, it's been due to a mind-set and philosophy I have regarding this new world of self-publishing: Ship.
That's it. It's not fancy, it's not elaborate, and it's not difficult. That's why it might be hard to believe, but it's the truth—it's led to a steadily increasing income stream for me every month, month over month, since January.
Shipping is something every single successful author and/or publisher—no matter who it is—has done, and all it means is that they're getting their stuff to market. They could be "shipping" a book once a year, once every decade, or once every week, but the result is exactly the same each time: if there's no product on the shelves, there will be no sales. Period.
Keep the Product Moving
I took this "strategy" to heart when I started microbusinesses throughout college. I knew I didn't have the funds to do extensive focus groups, R&D, or testing—I had to dream, create, and ship as fast as possible. I was open about it, telling any of my clients and customers that this was a work-in-progress, and if they needed help or had a request, or found a bug, to let me know.
When I started writing, it was the same mind-set that got me here (one full-length nonfiction book, two shorter "novella"-type nonfiction books, and a three-part series of short guides, all "shipped" and currently selling). I try to publish something every month that people can buy and read. I've got a novel on the way (currently being professionally edited), and another set of short stories waiting in the queue.
All of these things are little "microbusinesses" that are independent, yet complementary, income streams for me. Trust me: it adds up.
The Rules
However, before you start raiding the hard drives and dusty drawers for your old unpublished manuscripts, snippets, and forgotten poetry anthologies, here are the rules. I've set these "rules" for myself, in my own work, but many authors would benefit by following some version of them.
Don't publish trash. Period. That's it. Ask yourself honestly: "Would I enjoy reading this, and not feel ripped off if I paid money for it?" Get it edited, send it to beta readers, join a critique group—whatever. I have a mailing list (see my byline) that I often "tap" for help in this area—since I can't afford my editor for every little project I want to publish, I often send out a quick e-mail offering a free copy of the book in exchange for a read-through, critique, etc.
Make it look nice. This, in my opinion, is part of #1. However, I see so many possibly great books (content-wise) being published that will never make it onto my bookshelf, because of the way they look. Here's the deal: People don't judge books by their covers, except . . . oh wait. They do. Spend $200-300 making your covers look awesome, or check out a few Photoshop tutorials and do it yourself. It doesn't need to be fancy (in fact, less fancy is probably better anyway), but it needs to visually "pop," be easy to read, and be consistent with any other books in the series, or at least with your own brand.
Plan ahead. You can't expect to "secretly" release a book and have it take off—it can happen, but it's not likely. Instead, take a day off and research the free Kindle/ebooks sites, figure out what sort of lead time you'll need to give them, and prepare any other "launch week" marketing—things like e-mail blasts, guest blogging, etc. Having a prewritten set of Tweets, Facebook updates, and any other short "blurb"-like updates is also a good idea. You don't want to spam people, but it can save a lot of time to have these things ready to go.
Use in-book marketing. One of major benefits we have when publishing ebooks as opposed to print books is in-book marketing. While we can drop in a quick one-page blurb or even a short preview at the back of any book, ebooks give us the capability to include actual clickable links within the text. For my nonfiction work, I use this feature extensively—I cross-reference my series titles, other books the reader might be interested in, and even blog posts and external resources that might provide extra help. I can turn a reader into a fan, and at the very least, they like the additional content.
Your books are your business. Business as in, "your income stream." Start viewing your books as a business model—it doesn't have to consume the fun part of writing, or sap your creativity, either. Just start understanding that every word you write serves a purpose, either to directly bring you income, to help hone your skills, or to build your readership. Think in terms of business—you need to be consistent, you need to work to constantly improve, and you need to have a good grasp on the market (your readership, and their wants/needs).
Following These Rules Makes a Difference!
These are my rules, but you're free to use them in your own career. I believe we all have these rules, whether we realize it or not. If it helps, think consciously about your own and then write them down—post them up somewhere in your writing or working space, and refer to them often.
Having a mind-set like this is honestly the largest contributor to any success I've had thus far. I view the rules as a dynamic, ever-changing philosophy—not a hard-and-fast set of stringent guidelines. It's made a huge difference in my writing, and it's made a huge difference in my monthly income as well!
What are your thoughts? Do you have anything to add to or change these rules? Leave a comment below and let's get the discussion started!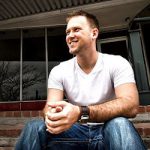 Nick Thacker writes about writing, blogging, and publishing, and you can check him out on his blog. Be sure to grab his new book, Welcome Home: The Author's Guide to Building A Marketing Home Base, and grab the newsletter!