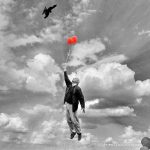 I've been featuring guest bloggers who've had some success with self-publishing, in print and with ebooks. Some have been traditionally published and others have ventured out as indie authors. By having many authors writing in various genres around the world speak about the publishing experience and sharing helpful tips, hopefully their insights and suggestions will smooth out your road to success.
Today's guest post is by author Debra Holland from California:
Susanne asked me to blog about my self-publishing story, give some encouragement to writers trying to find their way, and share some tips for what worked for me. Since doing an adequate job at all three would take the equivalent of a novella, I'll settle for telling you're about my self-publishing journey, for in it I think you'll find encouragement and see some of what worked for me.
A year and three months ago, I was an unknown and unpublished author, although in October 2010 I'd gotten a nonfiction contract to write The Essential Guide to Grief and Grieving. Along with the contract came a hellish five-month deadline. Before that, I had ten years of trying to write and sell my books, both fiction and nonfiction. I was a Romance Writers of America Golden Heart winner, and had two agents attempt to sell my work. I had a stack of rejection letters to show for their efforts. But what I wrote either didn't fit the market (my fiction) or I didn't have a big enough platform (my nonfiction.)
Unsold and Unsung
So I had six novels sitting on my computer—two sweet (meaning not sexy) historical Western romances, the first two of a fantasy romance trilogy, the first of a space opera trilogy, and a contemporary romance. All but one had been edited by my writing teacher, Louella Nelson—herself a romance author.
While in the midst of writing the grief book, one of my author friends wrote to our writers' group and said that she was making $3,000 a month with her self-published novels. Up until that moment, I had the usual negative view of self-published books. But at that point, I didn't care what others might think. I wanted to make $3,000 a month on my books! I resolved to self-publish my novels as soon as I'd turned in the grief book.
In the two months before I could actually self-publish, several other authors in my group of friends beat me to it and started reporting back to the rest of us about their sales. All these ladies were unsold former Golden Heart finalists or winners, so they had good books ready to go. I could hardly wait to join them!
I contacted a friend who designs covers. She made the ones for my first two books, Wild Montana Sky and Starry Montana Sky, according to my specifications. They turned out beautifully and have been instrumental in the success of those books. I quickly decided that formatting them for ebooks was beyond my skill set (others manage to do it just fine.) I paid someone to do that work, then put the books up on Amazon, Barnes & Noble, and Smashwords.
 Unexpected Surprise!
The two books went live on Amazon on April 29th, 2011. Since then I've added another in the series, and I self-published the first two fantasies and the space opera. I've sold about 130,000 books and made FAR more than $3,000 a month. In April, 2012, Wild Montana Sky made the USA Today Bestseller List—the thrill of a lifetime—and so very unexpected!
For the Montana Sky series, I hit two niche markets that traditional publishers had stopped acquiring. One was the sweet market. My books appeal to both readers who like traditional romance without the sex scenes, and those who like romance period—it doesn't matter what heat level. In addition, there are a lot of historical Western readers out there snapping up self-published books because they haven't gotten many in the last few years. Although my series is more like Little House on the Prairie, it still appeals to historical Western readers. An individual author can do very well with niche markets in a way that a traditional publisher with a big overhead cannot.
My fantasy romances don't sell nearly as well—between 150-200 books a month. But I think that will change when I finish and publish book three in the trilogy. I've never done the free route with my books, mostly because intuitively it didn't feel right for me. I know others have had success that way, but for now, I'll stick to having a book that's a low price, but will draw readers into the rest of the series. Wild Montana Sky is priced .99. I haven't done much promotion—some personal blogs and guest blogs. However, I blog once or twice a month about self-publishing, often sharing my numbers. The sales figures have attracted a lot of attention, including that from agents and editors.
Big Sales Draws Interest from Agents
Years of rejections had beaten down my creativity. Now, it has welled up. I have so many story ideas, I could easily write until my old age. Now if only I had the time to write them!
Early on, at about 5,000 sales, I had an agent approach me. Since I have an agent (#3), I turned her down. Agent #3 only represented my grief book, not my fiction. In January, an editor from Amazon Montlake approached me, seeking to acquire the Montana Sky series. She made some great points, with the kicker being, "We know where the historical romance readers are." So I decided to go with them.
One of the best aspects of the deal is that I keep my books up until the Montlake versions are live—August 28. The second is that I'll continue to self-publish short stories and novellas in this series, while Amazon publishes my big books. I think I'll have the best of both worlds.
Big Sales Draws Interest from the Big Six
The day my final Montlake contract was sitting on my desk, an editor from a big-six traditional publisher contacted me to acquire the series. I agreed to talk to her. The deal she offered wasn't as good as Montlake's, so I turned her down. She said, "Oh, I'm so disappointed, and my senior editor will be too. She told me she really wanted to acquire this series." I politely said, "Well, you had your chance. My agent submitted Wild Montana Sky a few years ago."
Tips, Tips, Tips
I'm asked all the time about what I've done to sell so many books. Aside from the most obvious—write a good book—the next important point is to make sure your book is professionally edited. Then, when you make your revisions, have the book copyedited. Or at least trade copyedits with some of your writer friends. Design covers (or have them designed) that look professional and fit the genre of your story. Make sure the cover is visible in a thumbnail photo.
Instead of spending a lot of time on promotion, focus on writing your next book. When I published book three in the Montana Sky series, Stormy Montana Sky, in mid-January, not only did I start with thirty sales on day one, the sales continued to climb. And, to my surprise, having a third book available popped up the sales for books one and two.
Choosing to self-publish my books was a one of the best decisions I ever made. I never DREAMED my books would do so well, especially since I had so many rejections. I've had a fabulous time and look forward to what may happen in the future. However, not everyone sells as well as I do, so it's important to approach self-publishing without expectations and make sure you do your research into the industry.
 Choices, Choices, Choices
Now authors have choices. You can self-publish only, traditionally publish AND self-publish, or traditionally publish only. You have more control over your writing career than ever before. Use your intuition to follow your path. Best of luck with whatever you decide.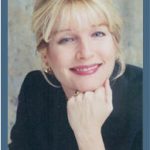 Debra Holland is a three-time Romance Writers of America Golden Heart finalist and one time winner. She is the author of the self-published books Wild Montana Sky, a sweet, historical Western romance, and its sequels Starry Montana Sky and Stormy Montana Sky, as well as the first two books in The Gods' Dream Trilogy: Sower of Dreams and Reaper of Dreams. In her first year of self-publishing, she sold almost 97,000 books, and Wild Montana Sky made the USA Today Bestseller list. Visit Debra at her website here.