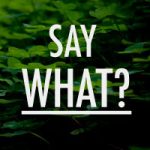 Personally, I really dislike the use of etc., et al, i.e., and e.g. Think about it—how many people really know what i.e. stands for—or even care? Why would we in this day and age use weird abbreviations for Latin terms we as a culture have long forgotten? If you are like me, you probably forget whether to use i.e. or e.g.  "In other words" and "For example" seem to be a lot easier to understand and don't sound so hoity-toity in my book. But if you really have a hankering to use etc. (etcetera literally means "and others of the same kind"), it is preceded and  followed by a comma when it is the final item in a series (unless it ends a sentence). Such equivalents as and so forth and and the like are usually treated the same way. (In formal prose, etc. should be avoided, though it is usually acceptable in lists and tables, in notes, and within parentheses.)
I bought my school supplies (pencils, notebook paper, etc., that the teacher told us to buy) this evening.
The ingredients I needed, such as flour, sugar, salt, etc., were in short supply at the market.
My favorite movies, like Star Wars, Evolution, Galaxy Quest, and the like, were all checked out at the movie store.
But think about rewriting, reworking, revising, etc., if you are going to use a lot of old-fashioned abbreviations! Your writing will be a whole lot more interesting. Oh, and if you have an ampersand—&—don't use a comma: "I work at the law firm Tom, Dick & Harry."