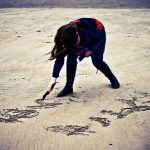 Today's guest post is from freelance writer Ryan Urie, who has left the security of his "real job" behind to realize his dream of writing full-time.
Why do you write?
Over and over other authors tell me "I write because I can't not write!" At which point I turn a little green with envy, duck my head, and slink away feeling a little self-conscious and completely unworthy as a writer because, let me tell you, not writing is the easiest thing in the world for me.
I can "not write" for days.  I can do it for weeks.  Sometimes I even pull it off for months or years at a time!  Between work, family, friends, pets, housework, hobbies, TV, and the Internet, I really can't imagine anything simpler than not writing.
Am I Doomed?
When I hear other writers make this claim, they often assert it as a quality universal to all writers, like some shared addiction.  If I don't feel the same compulsion, does that make me a fraud?  Are my writing aspirations merely presumptuous and insincere?  Am I doomed to be a wannabe writer who should just give up now and leave the work of wordsmithing to those who have it in their blood?
Of course not.
But first let me say, to those of you who are compelled to write, more power to you.  You have my envy, and I hope you relish this gift you've been given, because for those of us for whom writing is a deliberate choice, the going can be a little rough.
Writing does not pull us away from life's other demands; to the contrary we write in spite of every other aspect of our lives insisting on its own precedence.  We have to barricade the door and tie ourselves to our chairs just to keep from getting up a third time in an hour to get a drink, use the bathroom, or complete an errand.  We have to unplug the router just so we don't go to look up a reference and end up losing an hour reading the news or checking Facebook.  We have to carve out time in our daily schedules, set alarms, recite affirmations, and force ourselves to stay at the computer or notebook even when the words won't come.
To quote Dorothy Parker, "I hate writing, I love having written."
A Thousand Distractions . . .
Don't get me wrong, it's not that I hate writing.  It's just that there are a thousand things I could do at this very moment that would be both easier and more instantly gratifying.  I could watch a show, play a computer game, read a book, listen to music, go for a walk, visit a friend, have some ice cream, play with the cat, take a nap, etc.  So when I do sit down to write, it's not because that's what I fall naturally into.  Rather, each word, sentence, and paragraph is a deliberate act of will.
But if I don't write for the sake of writing, then why do I do it at all?
Personally, I write because it's how I find meaning and beauty in life's chaos.  I write because I want to help others think and feel more deeply.  I write to inform and inspire, to entertain and to clarify my own thoughts and feelings.  I write because I long to say something authentic and true in resistance to the ever-more-artificial world I live in.  I write because I want something tangible to show for how I spend my day.
It's a means to a higher end.
Focus on the Deeper Purpose
Hopefully you already have some sense of what the deeper purpose is that drives you to write in spite of the alternative ways you could spend your time.  But if not, try asking yourself the following questions (and actually write out the answers):
How do I hope my writing will improve other people's lives?
What difference would I like to see my writing make in the world?
If I was 100% successful and achieved all my writing aspirations, how would my life be different?  How would other people's lives or the world around me be different?
If you find that your goals revolve around wealth or fame, that's okay, but I would suggest there are easier ways to get there than the incessant mental struggle that is writing.  I would also suggest that wealth and fame are not the kinds of motivation that will be conducive to authentic, deeply felt writing that people can relate to.  Consider digging a little deeper and trying to find how your writing can be a means to serve others.
For those of us who are not writers who can't not write, the key is to be aware of why we do write anyway, what we hope to accomplish, and what the act of writing means to us.
Then the next time a fellow author smugly tells you that they write because they can't not, you can respond confidently with, "I write because I want to inspire people to better themselves," or "I write to seek out truth and beauty," or "I write because I want to create a better world," and hold your head high.
You may struggle to write, as do I, but the fact that you do it anyway is what makes you a real writer.
What's the greater purpose behind your writing?  Please leave a comment below!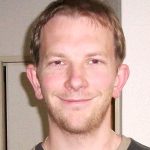 Ryan Urie is a freelance writer living in Moscow, Idaho.  Check out his other freelancing advice and samples of his creative work at his website here.