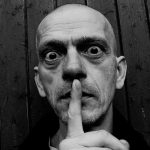 Today's guest post is by international best-selling author Jerry B. Jenkins. Many know him as the coauthor of the Left Behind series, but Jerry has written more than 100 novels, and I'm honored to have him share his expertise and insights with Live Write Thrive readers:
Magicians are not to reveal their secrets. No such code exists among novelists, so allow me to let out of the bag our two deep dark secrets:
1. Neither the secrets, nor the novelists, are actually deep.
2. Neither the secrets, nor the novelists, are all that dark (with the exceptions of Mssrs. King and Koontz).
Before you assemble with pitchfork, table leg, and torch, I promise to reveal what can make you a high producer. What separates the actively selling storyteller from the dilettante is something you've suspected all along, and it's achievable.
You don't see me saying it's easy. If it were, everyone would be doing it. Neither did I say it was original. I'm just reinforcing it as one who's proved it.
With a few reasonable caveats—and I'll spell them out—you can become a highly productive novelist.
It comes down to how badly you want it. How badly do you want it?
And here come the caveats.
Do you want it badly enough to overcome the roadblocks all writers face every day? Developing self-discipline is no secret. It's something we either do or don't do. Think Nike. Just do it.
I could write a book (in fact, maybe I will; my wife says she's going to have engraved on my tombstone: "Never an unpublished thought") on the myriad excuses people use to avoid writing, while they claim their life's dream is to what? Be a writer!
But let me touch on the top five I've heard over the decades that I've been teaching writers all over the world. (And, believe me, I can identify with these, having had to overcome them myself.)
1. Fear of Failure
When I was first exposed to the idea of positive self-talk, I thought it was a bunch of hooey, or just a comedy sketch. (Remember Al Franken's hilarious Stuart Smalley bit on Saturday Night Live? "I'm good enough, I'm smart enough, and, doggone it, people like me!")
The fact is, we do talk to ourselves all the time, and too often it's negative. We talk ourselves out of doing what we know we should, usually because we're afraid of failing.
Being a person of faith, my self-talk often takes the form of prayer, asking God to remind me of the value I feel from Him. Whatever form it takes for you, before you roll out of bed in the morning, be thankful you're alive, that you're privileged, that you have food and shelter and safety and the ability to use your mind and your imagination.
And if you're really afraid of failing, one thing you had better not do is fail to get your writing done—because that guarantees you'll fail. If you produce nothing, you've failed before you've had a chance to even try to sell your work.
2. Fear of Success
To quote that great philosopher, Jay Leno: shut up. I've been hearing this drivel all my life, and I have yet to have someone explain it to me in a way that makes sense.
Really? You're not writing today because you're afraid you'll succeed? Your stuff will be better than mine, better than John Grisham's, Stephen King's, Anne Rice's, J. K. Rowling's? (See how I worked myself onto that list? You won't see that anywhere else!) That's what you're afraid of? You'll be too busy to be on Oprah or The Tonight Show or you won't know what to do with unlimited means?
Shut up.
3. Distraction
This is real, valid, ubiquitous, and maybe worse than ever because of the age of technology we find ourselves in. The more gadgets I own, the more beholden I feel to each one. I can identify with the need to be atop every vehicle of social media, checking my tweets and Facebook and e-mail—you name it.
I'm too eager to know who just drove up, what's in the mail, who's on the phone, what that deliveryman just said to my assistant . . .
But there are also programs that will block your social media for as long as you tell them to (like Anti-Social). And you decide what's most important to you. It's on you to prioritize your life. Sound familiar? How badly do you want to be a highly productive novelist?
I remind myself that I started in the writing business in a newspaper office in the 1960s in one big room crammed with forty metal desks with clacking manual typewriters, teletype machines, sucking and thwocking pneumatic tubes delivering copy, and people yelling conversations to be heard over the din, most of them smoking (yes, indoors). And we were all writing stories fast, on deadline.
And now I have the luxury of a writing cave where I have peace and quiet and solitude? I am without excuse.
4. Procrastination
We're back to Nike and just doing it again. How badly do you want it?
I have learned that procrastination is part of the makeup of writers, yes even us high-producers. The key is to keep deadlines sacrosanct and not to stress over the frustrating, seemingly self-imposed delays. Assume your subconscious is working on the story and then be delighted at what it gives you during the writing process.
Just don't let procrastination dominate you and win in the end. An accountability partner can help with this. Give each other failsafe dates on which you must hit certain page or word counts.
How badly do you want it?
5. Writer's block
This is my favorite fallacy. Yes, fallacy—don't look at me like that. And put down that table leg.
I'm not saying I don't know the feeling of rising in the morning with an empty writing tank and sitting before a blank screen with zero motivation and not an idea or word picture on the horizon.
But please. Writer's block? What kind of conceit must we enjoy to be the only profession on the planet with the gall to claim such a malady?
Imagine anyone else in any other profession—executive, factory worker, athlete, entertainer, anyone anywhere—calling in and telling their boss, "Sorry, I can't come in today. I have worker's block."
They'd be laughed off the phone, then told to go ahead and stay home—forever.
We're novelists. We have a job. Can't write a word? There's always something to do. Research. Plan. Edit. Rewrite. Do something, anything.
You Can Do This
Want to just keep going to writers conferences and playing author? You can dress up like one and even pretend to be one.
It's no secret. Dreamers talk about writing.
Writers write.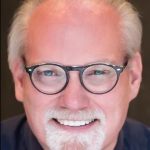 Jerry B. Jenkins has written more than 185 books, over two-thirds of them novels. He has had 21 New York Times best sellers, including the Left Behind series, and has sold more than 70 million copies. He now blogs at JerryJenkins.com, where he reveals advanced writing secrets to aspiring authors.  Click here to discover his 5 most crucial tips for anyone who wants to write a book—free.
Feature Photo Credit: Nebojsa Mladjenovic via Compfight cc