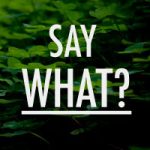 One hyphenation rule that you can almost take to the bank is this one: When you use a compound adjective (or phrasal adjective) before a noun, use a hyphen. When the phrasal adjective comes after the noun, it is usually open.
See how this plays out with various parts of speech:
Middle-class neighborhood, but the neighborhood is middle class (adjective + noun)
Open-ended question, but the question was open ended (adjective + participle)
Much-needed rain, but rain was much needed (adverb + participle or adjective)
But adverbs ending in ly + participle or adjective are almost always open whether they are used before or after a noun.
Overly protective mother
Highly skilled employees
Likewise, compounds with more, most, less, least, and very are usually open unless the meaning could be confused.
Most literate employees (referring to number of employees)
Most-literate employees (referring to literacy capacity)
Rules with participles:
Flag-waving citizen, but citizens waving flags (noun + participle)
Cutting-edge technology, but technology is cutting edge. (participle + noun)
Participle + up, out, and similar adverbs:
Fired-up employees, but employees were fired up.
Tuckered-out children, but children were tuckered out.
You can see there is a general rule here. When you place the compound after  a noun, you usually leave it in open construction. When it comes before the noun, it's usually closed.
But always double check the word in your dictionary to make sure it's not one of those exceptions to the rule, which is a common occurrence in the English language.