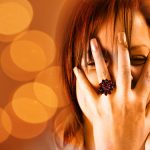 Today's guest post is by author Ann Lee Miller, who pens a New Adult series and shares some insights and tips for authors interested in (or curious about) public speaking and how it can help platform and name recognition.
I swing between terror and adoring the adrenaline rush of public speaking. But I can't deny publishing threw open the door to public speaking, and public speaking promotes my novels. A sweet gig if you can get it. And just maybe you can. Since publishing in June 2012, I've been caught up in a good ol' Arizona dust devil of speaking opportunities. In the past year, I participated in thirty-six events—most of them speaking engagements.
After moving to New Smyrna Beach, Florida, at sixteen—with a broken leg—I discovered speech class was required for graduation at my new high school. The prospect of enduring this cruel and unusual punishment marched me off to the guidance counselor's office to plead for an exemption.
No dice.
To make matters worse, at the end of my junior year, my friends convinced me to cash in my notoriety from being the new girl on crutches by running for vice president of our class. They claimed the same students had been in power since middle school, and the class was long overdue for a government shake-up.
How hard could VP be, right? Just a figurehead position. So, I filed the papers.
Surprise! I had to give a five-minute campaign speech in front of the 310 members of my class. I'm not a quitter. Well, my friends made sure of that. The debate team member—who grew up to be a VP for Habitat for Humanity—told me to practice my speech in front of the mirror.
Gee, thanks.
When the day of the speech arrived, my goal was to not emit any embarrassing bodily functions on stage.
Somehow, I survived the speech without committing social suicide. While I slumped in my chair recovering on the corner of the stage, the class sponsor announced Homecoming Queen votes would also be cast.
For all my whining, things didn't turn out so badly. I was elected vice president of the senior class and member of the homecoming court. Best freak accident of my life.
Still, I didn't take up public speaking until I hit my forties—motivated when a retreat presenter asked what desires we had yet to fulfill.
As the wife of a pastor, I'd never considered speaking. Wasn't one person in the family who talked for a living plenty? Besides, I knew what good speaking was, and the latent perfectionist in my head told me I was not at that level.
But the more I thought about it, the more I was convinced this was a true desire of my heart. If you search your heart and believe you'd like to pursue public speaking . . . say yes!
Before You Publish
No matter how many heart palpitations you have to weather, say yes to every speaking opportunity that comes your way—
Teach your child's elementary class about a painting by a great master
Lead a Bible study
Speak at youth group
Teach a class at teen camp
Teach your writers' group something you're good at
I did all these before I published, and lived to tell about it. Look for your own open doors, and get started.
Public Speaking Tips
   I asked my pastor husband, Jim, for some of his favorite tips. Here's what he told me:
Know your audience and communicate in a language they will understand.
Keep track of nonverbal feedback. If everybody is sleeping, maybe it's time to depart from your notes.
Engage your audience by asking for feedback—a show of hands or verbal comments.
Use humor. Everybody loves to laugh.
Know what your goal is. If motivational, have listeners make a commitment before leaving the room.
Be a person of integrity. Give credit where it's due. Check your facts.
Find Your Cheerleaders
A lot of us wake up every morning awash in insecurity—mostly self-generated—so I don't see the point in seeking out constructive criticism. Instead, find your cheering section. My husband and four kids rooted for me all along the way. I don't think I could have succeeded without hearing "good job" and "I'm proud of you" on a regular basis.
What About Stage Fright? Yikes!
I should have felt confident when publishing opened the floodgates of speaking opportunities. But I wasn't. The only thing that seems to quell freak-outs is speaking often. Since most of us don't have the luxury of speaking frequently, we have to soldier through. Here are some things that help:
Practice your speech a few times, but don't over-practice it.
Realize you don't have to be perfect. If one person takes something you say home, you were successful.
Pray. Show up. Do your best.
What on Earth Do I Talk About?
Look for the themes that run through your novels for topics to speak on. If you felt strongly enough about a theme to write three hundred and fifty gut-wrenching pages, then you probably can speak passionately on the topic for twenty minutes.
In my case, my book Avra's God focuses on forgiving someone who has done us wrong. Tattered Innocence attacks how nearly impossible it is to accept God's forgiveness and to forgive ourselves. What audience wouldn't want to learn how to walk out the door guilt-free? Kicking Eternity talks about chasing our dreams. This topic is especially well suited for teens and young adults, but often older audiences need encouragement to work toward their remaining dreams, too. The Art of My Life is about failing to measure up.
Most things we write about contain universal truths or emotions. Tell how you became passionate about the topic you wrote about. Chances are, most of your audience struggled with your issue at some point in their lives.
Do Speaking Engagements Grow on Trees?
In my experience, ninety-plus percent of speaking engagements comes through networking. So, shake all the trees/people in your life and see what tumbles out. Someday we will field speaking requests when they come in. However, most of us don't start there. We start by asking everyone we know if we can speak at her event.
Make a list of your friends, acquaintances, business associates, and relatives who might secure speaking gigs for you if you asked.
Easy Ways to Promote Public Speaking
List several talks you are prepared to give on your website.
Keep a calendar of speaking engagements on your website.
Make sure your contact information or form is easy to find on your website.
When the host of an event is particularly complimentary, ask for a couple of glowing sentences to post on your website and send to prospective venues.
Post five-minute sound bites—or video clips when available—of your talks on the page where they are listed. Often the venue records guest speakers, and you only need to request a copy.
When writing to request speaking engagements, give a couple references—with their e-mail addresses. Of course, ask permission of the references beforehand.
Set up a book table to sell books at your speaking venues.
Pass around a clipboard for audience members to sign up for your mailing list and receive a free gift—perhaps a free e-copy of a short story you've written. I send free e-copies of my novel, Kicking Eternity. [Also available free on request at AnnLeeMiller.com.]
Since I've only been published a year and a half, I rarely charge for speaking. So far I've broken even on speaking trips by selling enough books to cover expenses or from speaking honorariums.  From speaking, along with blog tours, Facebook, Twitter, and a three-times-a-week blog, I'm making a modest but steady income on my books.
I'd love to hear your hopes, fears, successes, and things I've left out! Please join in the conversation by leaving a comment.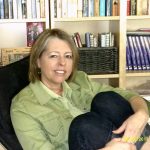 Ann Lee Miller earned a BA in creative writing from Ashland (OH) University and writes full-time in Phoenix, but left her heart in New Smyrna Beach, Florida, where she grew up. She loves speaking to young adults and guest lectures on writing at several Arizona colleges. When she isn't writing or muddling through some crisis—real or imagined—you'll find her hiking in the Superstition Mountains with her husband or meddling in her kids' lives. Over 95,000 copies of her debut novel, Kicking Eternity, have been downloaded from Amazon. Connect with her here on Facebook, Twitter, and her Website.
Featured Photo Credit: Auntie K via Compfight cc