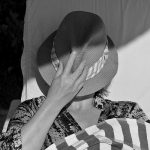 Today's guest post is by author and writing professor Catharine Bramkamp, who has really great advice for novelists!
I'm in the middle of ignoring my novel.
It's a full-time job.
One of the most difficult parts of creating a novel is knowing when to leave it alone. But growing and nurturing the space between the first draft and the second draft is the most important thing you can do for your work.
Once we finish our novel's initial draft, the first thing we really want to do is fix it—make it better, polish it. We want to tinker with the opening, spell-check the middle, and mess around with the pronouns in the final chapter. We review font options, then we compare the whole enterprise to Margaret Atwood and turn to drink.
Don't.
Put the novel down and slowly back away. Show me your hands; drop the pen.
Give the novel and yourself a break—a big break
By resting between the first and second drafts, we allow our subconscious and our muse time to figure out plot points and character options. Giving you novel some breathing room will actually make writing the second draft easier.
Don't rewrite that first chapter over and over: therein lies madness and bourbon for breakfast.
How to Ignore Your Novel
After finishing the first messy draft:
Research. A little research before writing a novel is good; it will provide some inspiration and deliver a few organizing principles. But as you know, too much research at the beginning of a project can become the project, and you forget to write the story. 

So first write the story.
Between the first and second draft is the time to indulge in further research. Now that you know what is going to happen and to whom, you can research the details.  
This is also the time to map out your fantasy world, or the streets of 1892 Paris. Create the maps, find the historic details, figure out once and for all what lies north and what lies south. Many writers think they need to create their whole world or small town as well as every possible historic detail before writing that first draft. That's not the case.
That first draft should be all about the energy of the story and the passion of the protagonist. Get the plot points down, capture the energy of your vision. In the quiet between the initial adventure and the rewrite, you can map out the details and insert them into the second draft.
Have another project ready. Do you have another book that needs editing? Switching out the work is very helpful. Moving from pure crazy creation to the work of syntax and descriptions helps polish your craft, of course, but it can also be so dull and enervating that it will inspire you to launch back into the bliss of writing so you will be appropriately anxious to return to your second draft.
Read something by an author you love and figure out why she is so good. Make notes. What is it about the work that is compelling? Read your favorite authors—again. Consider what appeals to you. Character? Place? Style? Don't change anything in your draft yet; just think about how you can incorporate some of techniques of your favorite authors into your own second draft.
Create something different. If you are a novelist, write poetry. If you are a poet, learn to play the ukulele. If you are blogger, create a big collage. Sure, it will be difficult to explain to your inquiring friends and family that you are actually "writing" as you glue tiny sequins to your self-portrait, but the switch in medium will offer surprising insights.
Don't spend too much time agonizing over the awkward working title. The additional research, working on the second draft—oh, and that forced hiatus—will all contribute to a better title. Relax, just don't announce the title. Keep it to yourself—you'll be glad you did.
Plan your social media and promotion so it becomes more or less automatic and only takes a half hour or so a day.
Now is the time to take a class in social media, or a writing class, or a one-day seminar.
Save the Date 
Choose a date when you will start the novel again. Just as NaNoWriMo is successful because it has a deadline and a focus, give your second draft the same courtesy. If you are able to plan it, two months between drafts is ideal.
Take life into account. Are you on vacation? Good, take it. Are the holidays looming? Good, schedule the work to accommodate parties and family.
Don't freak out when I suggest this: nap.
 Remember the Rest of Your Life?
Artists need time off. We need to wander around, ruminate, and allow ideas to merge in their own good time. We need to create space for serendipity and inspiration. Forcing it can be completely disastrous. But scheduling for it can be utterly successful.
When you ignore your book for a set amount of time, during that time your brain will help you; your muse will help you. And when you return, you will write faster and better, and your brilliant insights will surprise even you.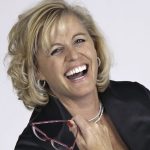 Catharine Bramkamp is the writer part of Newbie Writers Podcast that focuses on newer writers and their concerns. She is a successful writing coach and author of a dozen books, including the Real Estate Diva Mysteries series and Future Girls (Eternal Press). She holds two degrees in English, and is an adjunct professor of writing for University of Phoenix and JKF University. Visit her at her website here or on Twitter.
Feature Photo Credit: chrisjohnbeckett via Compfight cc