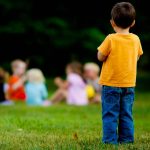 Today's guest post is by Regine Ward.
The more effort and energy you pay to a piece of writing, the more painful rejection is. To add to the misery, we often tend to dramatize these situations and dive to the depths of despair and frustration.
What we all need to remember is though bitter, rejection is not a tragedy. With the right approach, it can be turned into an instructive and motivating experience. The truths I'm going to present here are not new. Nevertheless, they keep me going even if I feel like quitting.
1. You're Not Alone
We choose acknowledged, outstanding personalities to be our role models. We seek inspiration from their victories and work to meet the high standards we set for ourselves. Having bumped into another obstacle, we start questioning every little thing we've done on the way to success.
Life is diverse and unpredictable. Everybody fails. The greatest authors struggled on the way to success, as have your fellow writers. You're more than "not alone." In fact, you're in a pretty good company.
2. Once You've Hit Rock Bottom, There's Only Up
Your novel has been rejected once again, you have no freelance projects, your coffee machine stopped working. All the inspirational, motivational posts out there seem to be so fake and distant from reality that you want to slam your laptop closed and never open it to type another word again.
Have you recognized yourself here? Congratulations! You've reached the final stop of the "misery" train. You're the one to decide whether to go for another ride or switch the destination point. Take a deep breath and say, "Things will get better from now on. I can make it."
The right mind-set is a huge part of success. Sometimes we don't even realize ours needs adjustments.
3. Acceptance Is a Step toward Change
The important thing in dealing with rejection is having courage to actually face it. It's no use lying to yourself about the way you feel when you're unhappy, angry, or desperate. Recognize the negative emotions you're going through, and stay aware of them.
Blaming the universe for all the bad things that happen to you may be quite relaxing. But if you're ready to take action, study the obstacle that made you fall, estimate the energy you'll need to overcome it, and prepare to move on.
4. Time Is the Best Medicine
Distance and time help one gain new perspective. When your writing career appears to have reached a dead-end, a change of activity may be really precious.
Forget about the rejection thing for a while. Take a couple of days to clean every little corner of your house, meet friends, or watch all the movies you didn't have time for while writing. Your brain will be subconsciously seeking solutions all the time. To help it do that, get your consciousness absorbed in something else.
5. Talk Is Not Cheap
Yeah, this one is a slightly altered version of the original saying. Surviving rejection is much easier when you have someone to share with. A regular conversation with the one you really trust may easily turn into a therapy session. If the person knows you well, they're likely to pose you the right questions—ones that will not just make you feel better but also move you away from the failure-created deadlock.
6. Enjoy the Ride
Having gone through your share of crying over rejection, move to the next stage. The positive side of failure is in the opportunities to learn and experiment on the way to success. Sooner or later every writer, aiming high, realizes that there's more than one way to the top. Failure can be a powerful stimulus to look for your own unique one.
Changing your route may be a bit scary. That's when your journey may get lots of exciting twists. Remember: enjoying the ride is as important as the final result.
7. Don't Give Up
Quitting is always the easiest option. We probably all think of it from time to time. Why keep trying, if it doesn't work anyway?
There's a difference between giving up and taking a step back. There's a difference between changing the activity and abandoning all attempts to succeed. Consider all the options, and make a reasonable choice.
Whenever you feel like forgetting about writing, imagine you're the main character of your book. Do you think your move is logical? Maybe it's high time you did something else? Wouldn't the plot be more engaging if you kept working for your goals? Shouldn't you be more of a hero and demonstrate your persistence?
People love happy endings. The book about your writing journey should definitely have one. Rejection is not the last page of the story. It's the finishing line of the chapter that makes your audience gasp and wait for the new adventures. Don't disappoint them.
Remember: you're the center of the story of your life. You have everything to make it absolutely awesome. Have a rest and move on—there's so much to discover yet.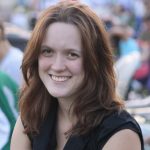 Regine Ward is a freelance writer/blogger and tutor at Do My Homework Online. Her main values are lifelong learning, helping people become the best versions of themselves, and constant self-improvement. In her free time Regine travels, reads, drinks coffee, and bakes cookies. Find her on Twitter or Facebook.