Today's guest blog post is by author and writing instructor Joan Curtis:
If you aspire to be a fiction writer and think all you have to do is sit down at your computer and create, you will be very disappointed. Most writers eventually want to publish their work. They want family, friends, and others to read what they've created.
Admittedly, when I wrote my first novel (which I now call my practice novel), my main goal was to see if I could actually write one. That in and of itself is a lofty goal. Once I realized I could write a novel, my next goal was to write a novel that could be published. That led me down a totally different path. I had to learn more about the craft of writing, and I had to learn more about the world of publishing.
Over time, I discovered certain things that helped me make inroads in the world of fiction, and they may help you:
1) Enter contests. The first contest I entered was for a nonfiction piece. It was a national contest sponsored by Reader's Digest and McCall's Magazine. I won second place, and I received a note from the editor of Reader's Digest. We talked and one year later I published my first written words as an original piece for Reader's Digest, receiving more money than any advance on my later books. This experience also built my confidence as a writer.
More on contests: Don't be shy about entering contests. My cozy mystery won first place in the Malice Domestic Grants award contest for new writers. That boost motivated to keep writing fiction. My nonfiction proposal won first place in the Harriet Austin contest for nonfiction and later became the first of four published business books.
Don't worry about winning the contest. Just get your name out there—remember, what you want is exposure. Even the smaller contests are worth entering. My only caution is do not enter contests that cost too much money (none more than $80). Is it worth the cost? Imagine a query letter that begins with "The Worlds Greatest Novel won first place in the regional mystery writers' competition." That sentence alone separates you from most of the other query letters coming across a publisher's desk.
2) Take classes and learn to rewrite. How many times have you heard people say, "I've always wanted to write a novel"? Is it really true that everyone has the desire to write a novel? Maybe, but do they have the passion and the discipline?
Even though I thought I could write before I began composing my novels, I quickly saw there was more to fiction writing than I realized. If you are like me and didn't major in creative writing in college, you might need to invest some time and energy in studying the craft. I've taken classes on everything from dialogue to plot development. During classes, you will not only meet other writers, you will also have opportunities to personally interact with other people in the industry. For example, I took a class through Writer's Digest that connected me with the instructor. She became one of my most valuable Beta readers.
3) Go to conferences. You will meet other writers, as well as agents and editors at conferences. I suggest going to those conferences that offer a one-on-one with an agent or editor. That does not mean that the person you sit down with will sign you. But it does expose you to an agent who will spend anywhere from five to fifteen minutes talking to you. Considering that most of us writers never hear from agents, that exchange could result in  valuable exposure. Furthermore, you will have an opportunity to ask the agent questions.
4) Attend writers' retreats. At retreats you will have an opportunity to meet established writers who can guide you by sharing their experiences and sometimes offering to share names of people for you to contact. Established writers go to retreats to complete work on their current manuscript or to jumpstart a new writing project. You never know—that chance meeting across the dinner table could mean breaking into the industry. Sometimes even the smallest conversation can be the opportunity you've been looking for.
5) Have an Internet presence. Many agents and editors comb the Internet to find new writers. Will they discover you? Do you have an active blog? Have you posted stories on Wattpad? Many writers submit articles to the article banks on the web. Those articles get widespread circulation, and they come up when your name is Googled.
6) Follow other people's blogs and share comments on them. Again, the name of the game is to get noticed. When you follow other blogs, you also learn a number of things. Bloggers write about changes in the industry. They blog about new books. They share tips for writers. You will not only learn what is going on, if you do more than "lurk"—simply read and move on—people will remember your name. Be courteous in your comments. Add good content. Your hope is you will attract attention to your own blog and eventually to the publishing industry. [Note: Don't post comments listing links to your own blog or website; that's considered spamming or self-promotion, which isn't good manners when jumping into a blog conversation. ~C. S.]
7) Interview other writers about their publishing journey and their new book—they may return the favor. Whether you publish the interview on your blog, in an article, or on a radio broadcast, you will attract attention. Many writers have started their own radio shows to showcase other writers. Look for those. Reach out.
The goal is to strengthen your platform. You want to attract attention to yourself as a writer and reader. Your platform includes all those people who follow you. You do it through face-to-face networking at conferences and retreats. You do it through the web through blogging, interviewing, radio exposure, article writing, guest posting, commenting, and tweeting. As for tweeting, you want to tweet good content. Retweet other writers. Check out the tweets coming from agents and editors. Follow them.
We writers must get out of our caves and face the world in order for our newly created work to get noticed.
What tips do you have for gaining the attention in the world of fiction?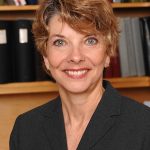 A business book author, Joan C. Curtis has ventured into the world of fiction with her new upcoming mystery release The Clock Strikes Midnight. She teaches classes on writing and publishing novels. You can learn more about Joan at her blog and her website. Follow her here on Twitter.
Feature Photo Credit: martinak15 via Compfight cc