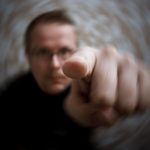 Today's guest post is from editor and author Blake Atwood:
What's the first thing you do after writing the final word of your book's final draft?
I push away from my computer, take a deep breath that tastes like satisfaction, then just as quickly pull myself back to my desk to send the manuscript to my editor.
It wasn't always this way.
With the release of my first self-published book, I hesitated to even seek an editor's help. As a first-time author, I was certain I'd never earn back the expense. Still, every podcast I'd been listening to and book I'd been reading strongly encouraged hiring an editor. So, out of two solid suggestions, I chose the least expensive editor. I'm glad to report that she enhanced the quality of my book (and that the book earned back its expenses).
After I had successfully completed the (grueling) editing process, I realized a deeper motivation had deterred me from getting an editor to look at my book, something much more terrifying than the possibility of losing a few hundred dollars.
I was afraid I would be found out as a writer.
I feared that showing my words to a professional editor would reveal me to be the naked, pompous emperor from the classic Hans Christian Anderson fairy tale "The Emperor's New Clothes." Upon reading my book, I was certain my editor would play the part of the blunt child in the old story and yell out, "But he isn't a writer at all!"
If there's one thing writers of all kinds know all too well, it's insecurity.
I know you believe me, but in case you're one of those (few) overly confident writers, consider these quotations from writers whose success might make us think that they seldom struggle with fear:
"I'm afraid of failing at whatever story I'm writing—that it won't come up for me, or that I won't be able to finish it." —Stephen King
"I know it is the best book I have ever done. I don't know whether it is good enough." —John Steinbeck
"Writing a book is a horrible, exhausting struggle, like a long bout of some painful illness. One would never undertake such a thing if one were not driven on by some demon whom one can neither resist nor understand." —George Orwell
Orwell's right, and Steinbeck echoes the same sentiment of a writer's constant inner battle between his insecurity and wild self-confidence: "The greatest foolishness of all lies in the fact that to do it at all, the writer must believe that what he is doing is the most important thing in the world. And he must hold to this illusion even when he knows it is not true. If he does not, the work is not worth even what it might otherwise have been."
As writers, we waver between the extremes of self-flagellation and self-adulation. We may sometimes simultaneously believe that our book is both the best and the worst thing ever written, and we're not sure which answer most people will believe until we actually send our hard-won words off to an editor. But I can promise you—so long as you find the right editor for your book, your book will be better for having had an editor's input.
But how do you get over that initial fear of sending your book to an editor, especially if you're a first-time author?
First, realize what Steven Pressfield says is true: "The professional loves her work. She is invested in it wholeheartedly. But she does not forget that the work is not her." Your book, even though it may feel like part of your soul, is not you. (This is helpful advice for when that first bad review is published too.) If you can learn early on how to separate yourself from your words, you will better serve your words, your writing career, and your emotional health.
Second, never look for validation from an editor. That's not an editor's job. In fact, an editor may never provide encouragement to you, at least not in the "I think this will sell millions" kind of way that your naive friends might offer. You're not paying a professional editor in order to hear how awesome your book is. You're paying him to make your book awesome. But to get to that point requires humility and a willingness to be shown where your writing is lacking. It requires knowing that you don't know everything.
When warranted, some editors will provide encouragement. Such editors know what one of my friends in the publishing business said: "Editors are like good counselors. It may hurt to take the advice, but it's worth it." Being edited isn't easy, but it's what you have to do if you want your book to have the best possible opportunity of being read and selling.
Lastly, when you get back a manuscript that's riddled in red from an editor, don't see that as evidence you should stop writing. View it as a testimony to the fact that you're a professional writer seeking professional help so you can produce a professional piece of art.
Today, if you have a suspicious view of editors, change your mind-set and begin considering editors the way poet and author Blake Morrison suggests: "Editing might be a bloody trade. But knives aren't the exclusive property of butchers. Surgeons use them too."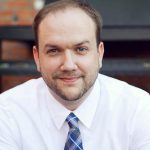 Blake Atwood is the author of Don't Fear the Reaper: Why Every Author Needs an Editor and a few other books. He's a full-time author, editor, and ghostwriter with EditFor.me. Connect with him here on Twitter
Feature Photo Credit: left-hand via Compfight cc