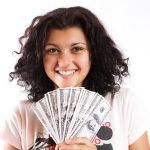 Today's guest post is by author and writing mentor Lisa Tener:
Over ten years ago, I attended a writers' conference where, while waiting in line to pitch to agents, I stood with several writers who lamented that it was "impossible to land an agent" and that the cards were stacked against new authors who wanted to get a book deal. I knew they were wrong because I'd landed a book deal—with far less expertise in writing or in the subject of my book than they had in theirs. They just hadn't bothered to learn "The Rules,"  or practiced them and believed they'd work.
In that decade, both everything and nothing have changed.
Here's What Hasn't Changed
In my experience, the most important personal attributes for landing a 5- or 6-figure book deal—or any book deal—are these:
Your willingness to take solid advice. Your first efforts will likely need work. First, test some of your writing on a few select readers who represent your target market. Ask too many readers and you'll get overwhelmed. Provide your readers with precise questions: Where do you get lost? Where do you get bored? What would you like more of? When you get feedback, weigh it. Does it resonate? Try to put yourself in their shoes and don't get defensive. At the same time, you don't need to take every bit of advice someone offers.
After initial edits—taking into account feedback you received, and reading aloud to "hear" what you need to change—find a great editor in your genre. You may want to test the relationship by getting feedback on only one chapter to see if you think it's a good fit. First go for a developmental edit (for big picture and structural feedback). After, you'll want more detailed editing. Take your editor's advice seriously. At the same time, listen to your intuition too. I've occasionally seen an author lose some of their best material by listening to an editor who altered too much of their content.
Your persistence: I've worked with clients whose first book proposal got turned down by multiple publishers but who got a 5- or 6-figure book deal on their second proposal. Perhaps the timing and market are not right for book 1. Don't let that discourage you. The most successful authors are rewarded by their determination. Or be persistent with the same book—just be open to necessary revision.
 Your consistency in taking action. Do something for your book every day—whether it's taking a new writing class, working on growing your following, editing a section of your book proposal, or networking at a conference. When you get feedback from readers, agents, or publishers, incorporate the feedback.
What about the Writing?
The advice above will help you become a better writer. Here are some of my favorite specifics to make your writing more compelling to agents, publishers, and readers:
A Fresh Voice: Be willing to take risks; see if they work. Be authentic (don't try too hard to get fancy or write how you think you should).
Multiple Revisions: You can't focus on every area at once in a single revision and neither can an editor. Address the obvious weaknesses first. Read aloud through each revision—each time you will find something you hadn't realized before. Have someone else read to you, and you'll find different aspects to revise. Be patient and willing to revise many times.
Verbs: One of the easiest ways to make your writing more powerful is to find the passive voice (use of verbs like is, was, has, had, etc.) and turn 80 percent of it into active voice by using precise verbs. Active verbs have power and lend energy and nuance to your writing.
Cut: When I studied with the late Frank Conroy, he told the story of a writing teacher of his who would take a manuscript and, before reading, toss the first three pages in the garbage, claiming that people always put too much fluff at the beginning of their work. That's a bit extreme, but most writers need to cut the fluff. When editing, you can often find more economical ways to word something.
Study Dialog: Well used, dialog can make your writing come to life. Yet poor dialog can be an instant turnoff to agents and publishers. Have others read your dialog aloud so you can hear if it truly sounds conversational. Intersperse action and use "he said" and "she said" only where necessary for clarity.
Here's What's Changed
Fewer books being published by traditional publishers: The bad news is that this decreases your odds, especially as a first-time author. The good news? It forces you to write an even better book!
The power of social: Social media has changed the publishing landscape, creating a huge opportunity for you as a writer. You don't need to focus on having a huge following on every type of media. Focus on one or two online platforms where your readers "hang out," and go with your strengths and interests. If you love making videos, you can focus on YouTube or SlideShare. If you prefer short bursts, use Twitter. Be sure you choose a medium where you'll connect with your market.
The prominence of platform: If you already reach a large number of people in your target market, you are much more likely to interest publishers. Several of my clients have been approached by publishers because of their national presence as bloggers. One of these recently signed a six-figure book deal. You can begin with a blog on your website, then pitch to a national blog or news site once you have a track record.
Learn the Rules
I'd like to leave you with three bits of advice that will save you time and leave agents and publishers happy too:
Study what agents and publishers are looking for in your genre. Tweak your query letter and other materials to match.
Approach agents/publishers who are a good fit (go deep, not wide). Study their list of authors/books. Examine their guidelines and make sure your book fits well with their criteria.
Send what they ask for: Agents and publishers publish their guidelines on their websites. Read them and comply.
So, cultivate your persistence, listen to guidance, take action. Work on your writing and your platform. And play by the rules when it comes to solely querying relevant agents and publishers and sending them what they ask for. If you do all this, your odds of success are probably better than you think!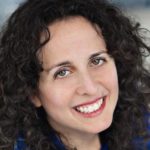 Lisa Tener is an author, trainer and four-time Stevie Award winner, including the Silver Stevie Award for Mentor/Coach of the Year 2014. Lisa serves on faculty at Harvard Medical School's CME publishing course and blogs on topics like how to choose a literary agent http://www.lisatener.com/2014/12/choosing-a-literary-agent/  You can also find her posts on the Huffington Post. Follow Lisa on Twitter  and Facebook.
Feature Photo Credit: Tax Credits via Compfight cc