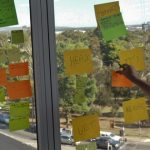 Today's guest post is by Tal Valante, who inspires writers with writing prompts:
Ever run into the dreaded writer's block? Well, join the party. Every writer faces dry spells now and again, but as Jack London said, "You can't wait for inspiration. You have to go after it with a club." And creative writing prompts make an excellent club.
It may seem counterintuitive, to abandon the work you're stuck with in favor of a frivolous turn of the pen (or keyboard). But trust me, it's just what the doctor ordered. A good story starter will get your creative juices flowing and help you clear your head. It will make writing fun again, which could be just the thing you need to get past your block. Besides, you can never know what new masterpiece might be born from an innocent prompt. That's why I love them so much.
Finding Writing Prompts to Inspire You
The Internet offers a plethora of writing prompts, though you might need to sift through them until you strike gold. My private peeve is single-word topics masquerading as a prompt. "Motherhood" simply doesn't work for me (though it might work for you).
Google "writing prompts" for a plethora of them. Make sure to go past the first page, too. For example, a nice collection is at Dailypost. Or you can try my own website—All Writing Prompts.
Prompts should be something you can sink your teeth into. Good writing prompts are specific enough to spark an image in your mind, but vague enough to let you take it from there. They will make you ask questions rather than give you answers. In fact, the more questions you ask yourself when you approach a writing prompt, the more detailed and rich the resulting piece would be.
Creative writing prompts come in all sizes and shapes, so there's got to be some out there that would work for you. Here are some examples:
I'm sure there are many more forms of writing prompts, but these should get you started. Find out what works for you, and try a prompt or two from that class. You'll be surprised how relaxing and fun it can be to start a new piece for the simple pleasure of writing, with no deadline sword hanging over your head. It might bring out the kid in you, wake up your brain, and even remind you why you wanted to be a writer in the first place.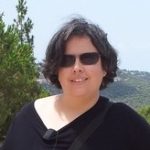 Tal Valante is co-owner of Riptide Publishing, an editor, a writer, and the founder of All Writing Prompts, a website dedicated to free, high-quality story starters. Reconnect with your muse by connecting with All Writing Prompts on Facebook and Twitter.
Feature Photo Credit: mikecogh via Compfight cc