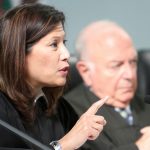 Today's post is part of a series on professionals sharing tips and expertise in order to help novelists convey accuracy in their fiction. If you are writing any scenes that include doctor, lawyers, investigators, or law enforcement officials, be sure to study these posts (and print them out for reference).
The following guest post is from trial lawyer and novelist Dennis Kearney:
"The first thing we do, let's kill all the lawyers." —Henry the Sixth, William Shakespeare
The Old Bard tapped into something primal about fiction: we lawyers are a very entertaining bunch. This is especially true in the United States, given our unique devotion to the jury system. I have been a trial attorney for a long time, running the gamut from handling murder cases to dealing with defendants who were arrested for spitting on the sidewalk, and everything in between.
Speaking candidly, I never truly appreciated how fascinating the legal world is to the non-lawyer. Just this past summer, Susanne edited my historical legal thriller about two murder trials separated by fifty years, yet connected by one old man. Susanne's tough-love comments and edits should have clued me in that writing about the law is interesting. I received the same reaction from a major publishing house, and secured an agent because she found the legal story "intriguing."
What makes the law so intriguing, such that writing about it merits your consideration? Think about the law in light of lessons preached on this blog. The law comes prepackaged with tension, protagonists, antagonists, goals, struggles, changing sands, and finality. Gee whiz. I haven't dropped a finger on the keyboard, and I've got all that!
The American system is called an adversary system. Justice is achieved (supposedly) when two sides come into court and beat each other's brains out. Mix thoroughly, and bake in front of an unpredictable jury. You get the idea. Why should a non-lawyer miss the fun? You shouldn't, so I humbly submit my 5 suggestions for mining this rich world.
 Don't Be Intimidated: Admittedly, someone like me has an advantage in writing about the law because that happens to be my profession. Precisely: I have an "advantage," not a "monopoly." Novelists have never been in a time machine, to the moon, or to New York City in the 1880s. None of us would blush at the prospect of tackling topics totally foreign to our being. Feel empowered knowing that Harper Lee (To Kill a Mockingbird) somehow managed to create the paradigmatic legal thriller after dropping out of law school. Novelists excel at making things up. The law is your next canvas.
Pick Your Poison: Civil or Criminal? At the most base level, a civil case is about individual rights (money, free speech, personal injury) while a criminal trial is about personal freedom. My story happens to be about executing innocent people, but the civil side of the street is a broad as your imagination.
Think about any dispute, and you can place that fight in court. As you map our your story, be mindful that a civil case has very few surprises in court. Much of the fun in civil cases arises from uncovering the truth during a pretrial process called "discovery." You can poke around, issue subpoenas, make people talk to you.
However, you have to turn that evidence over to the other side. Tension in a civil case comes from three things: (a) uncovering the truth outside court, (b) wondering how a witness will hold up on the stand, and (c) perseverating about what a jury will do with the evidence. I perseverate quite a lot.
Contrast this with the criminal trial. Most of the tension arises in court. The prosecutor rarely knows what the defense will do. Neither side knows what the jury will do. And the defendant always wonders: "Should I bring my toothbrush?"
Research: The legal story requires no less research than your story about the neurosurgeon. The best part is that you don't have to study all the rules, just the ones that move your story forward.
The Internet is invaluable. You can read real cases that match your story line. Judges love to show off when they write opinions. That's one rich primary source. If your tension comes from a private investigator and an attorney discovering the truth about ground water pollution, perhaps you only need to study how a lawyer compels evidence from a recalcitrant witness. Who cares about the rules of evidence if someone is going to threaten your protagonist's life outside the courthouse?
Once you learn the rules applicable to your legal story, break a few. The legal system hums because great attorneys know when to break the rules. You will look like a pro when you do.
Keep It Dirty: More accurately, keep things un-neat. The law is never tidy.
When I was a prosecutor, I lost some cases that left me with a hole in my stomach. Was he really innocent, or just "not guilty"?—meaning, I didn't prove my case. If the defendant is innocent, then the bad guys are still out there. How satisfying is that? We used to console ourselves in defeat by saying, "We'll get him on the next one." Often, the "next one" never arrived.
The law rarely delivers a nicely wrapped package like an episode of CSI. The law nags at you when you are lying in bed. Your story doesn't have to resolve all the problems, just the ones facing your protagonist.
Consult an Attorney Who Has the Expertise You Need: This is your one big chance at free expert assistance. Trial lawyers are born storytellers. We have egos that love to be massaged. Everyone knows an attorney. While you are doping out your story, call an attorney you know, explain your issue, and ask for a referral for someone you can bounce ideas off. Trust me: your request will be met with open arms. Then, when you are done writing your scene, ask the attorney to take a quick read. Glaring mistakes will be obvious to her, and she will be honored to help.
Congratulations. You now have as much street cred as Harper Lee.
I'll see you on the courthouse steps.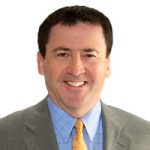 Dennis Kearney is a former prosecutor in Essex County (Newark) NJ, where he tried over one hundred cases involving murder, armed robbery, narcotics, arson, burglary, weapons, and assault. In the private sector, he continues to try matters involving health care fraud, RICO, trademark infringement, employee theft, and construction disputes.
Feature Photo Credit: shawncalhoun via Compfight cc