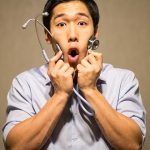 For a number of weeks, we're running a series featuring professionals sharing tips and expertise in order to help novelists convey accuracy in their fiction. Last week we took a fun, hard look at forensics and dead bodies. If you are writing any scenes that include doctor, lawyers, investigators, or law enforcement officials, be sure to study these posts (and print them out for reference).
Today's guest post is from physician and best-selling medical thriller novelist Richard Mabry:
Are you interested in writing medical thrillers? Or perhaps you are planning some scenes in your novel that show medical procedures. Writers often make mistakes in accuracy when it comes to medical details.
We've all seen these in novels, but few of us know if they're accurate. Here are just a couple of examples from books by best-selling authors. I've chosen not to show the names of the authors or the titles of the novels, but they're real. See if you can spot the errors.
 "Merci knelt down and placed two of her right fingers on the man's jugular vein . . ."
 "She drained the Vicodin into his IV bag and watched the clear liquids for a moment."
Did you notice that the character palpated the jugular vein looking for pulsations? Of course, the carotid artery would be the correct structure in the neck to feel for a pulse. And most of us have heard of the pain-reliever Vicodin, but did you know there's no IV (or IM) form of it? These authors didn't bother to do the research necessary to avoid these mistakes.
The knee-jerk response of writers reading this post might be to avoid such mistakes by never including a medical scenario in their book. But how difficult would it be to get things right? And would adding a medical aspect make a difference? I don't think it's that difficult, and in my opinion it does make a difference.
I suspect everyone reading this post has experienced or had a friend or relative who's been part of a medical situation. It's something with which your readers can identify.  Why not add such a scenario to your novel? It will not only enhance the story arc but will draw in readers who can identify with the experience, as well as contribute to the suspense that keeps people turning the pages of your novel.
What Type of Medical Scenario Do You Want?
The first thing to decide is what you want to accomplish.
A medical situation may provide a chronic undercurrent to your story. For example, throughout the entire book there might be the implied question of whether a character that has had a previous heart attack might suddenly clutch at his chest, sending someone running to get help.
Or medical details can inject acute tension into the plot. For instance, a child could run into the street and be struck by an oncoming vehicle. What happens next, from a number of points of view, can be the basis for acute tension at the time as well as figuring into the plot later.
Finally, a medical event or condition can be used to change a character. Suppose a self-centered and hedonistic character emerges from a life-threatening illness or accident as a person who thinks less about himself and more about others. You can decide how all this works because you, the writer, are in charge.
What if you need a medical problem to plug into your novel, but can't think of one that might fit? Here's where you may need a bit of help, which I'll describe in a moment. But lest you think there aren't many choices, consider these:
Surgery (elective or emergency),
Heart problems of various types (from a full-blown "heart attack" to chest pain as a warning)
Pregnancy (uncomplicated or complicated)
Trauma (motor vehicle accident, beatings, etc.)
Infection (either a real one or one you make up).
And that's just a partial listing of common problems a writer might choose to use in a novel.
For those of you who write historical fiction and are always needing to know if such-and-such would have been available in a particular year, you'd do well to compile a list of important dates associated with milestone medical advances so you can write realistically about an accident or illness in a given time period. Here are a few dates to get you started:
From the 1600s to late 1800s, patients were often prepared for surgery by the administration of opium (laudanum) mixed with rum and whiskey. Ether anesthesia was first used in 1842, and injectable local anesthetics like procaine (trade name Novocaine) was developed in 1905.
The use of Plaster of Paris for casts dates to the 1850s, whereas X-rays were first employed clinically about 1895.
And the first antibiotics, penicillin and sulfa, were developed in the 1940s.
Perhaps you have a plot twist or scenario in mind, and need to know the details of "which of these diseases or circumstances might produce thus-and-such." That's where a network of resources comes in. You may wish to start with your own physician, but if that's not an option, there are numerous others you can consult for information:
Nurses (physician's office, school)
EMTs and emergency room personnel, hospitals and medical schools (many have a public information officer, librarians, or can put you in touch with an appropriate person to answer your questions).
Additionally, you can submit a question to one of the medical professionals whose blogs supply great answers:
Jordyn Redwood, an ER nurse, has a very helpful blog in which she poses and answers medical questions.
Dr. D. P. Lyle, a practicing cardiologist with extensive writing experience, frequently deals on his blog with forensic problems. Or you may find yourself consulting a site from this extensive list of medical blogs.
It's interesting how many helpful resources are available via the Internet.
Because of computers, research on various disease states and procedures has become much easier than it was in past decades. Use your favorite search engine (my favorite is Google). But I'd caution you to watch out for sites that have something to sell, whether a procedure, a hospital or physician's particular expertise, or even a surgical approach. Check out authoritative sources like WebMD and emedicine. Look for information from the National Institutes for Health. Depend on sites from medical institutions (these end in ".edu") or professional organizations (these end in ".org."). And, if possible, confirm your data from two different sources. Journalists do this, and authors should strive to do the same.
Misinformation and Misunderstandings Have Their Place
Finally, remember that, unless you're writing from the viewpoint of a medical professional, you needn't be too technically correct. Patients can misunderstand what they're told, and I have seen on more than one occasion a novel in which such a misunderstanding and the subsequent action that follows is part of the plot. If the point of view character is a physician, realize that generalists and specialists may approach a problem in a different manner, even vary in their knowledge of the problem.
My suggestion is to write mainly from the point of view of a layperson, while avoiding the excessive technical information that one of my colleagues calls the "look how much research I did" syndrome.
Maybe you'll decide that adding a medical scenario to your novel isn't for you. But if you choose to include one, I hope you'll do it accurately and well. It's not an impossible task, and it may be the addition your novel needs. The resources are out there.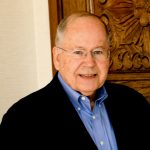 Richard Mabry is a retired physician, now writing novels of "medical suspense with heart." His novels have merited semifinalist for International Thriller Writers' debut novel; finalists for the Carol Award, Inspirational Reader's Choice Award, and Romantic Times' Reader's Choice Award; and winner of the Selah Award. His upcoming release on May 19 is Fatal Trauma. You can follow Richard on his blog, on Twitter, and his Facebook fan page.
Feature Photo Credit: mantuir3 via Compfight cc